A Year of Tech Talks
A Blog from Mike Irving, Software Developer
A Year of Tech Talks
By Mike Irving - Published: 7/11/2023
About a year ago, I penned a blog to coincide with my return to in-person speaking, following two years away post-2020.

Last week, I was in Manchester delivering a talk at Manchester Tech Festival, and it occurred to me that I've been busy doing talks for a good solid year now.
Not only has Dot Net North returned in-person, but Macc Tech is also now active again.
I've not been confined to Macclesfield and Manchester though; I have travelled far and wide.
This blog post is a look back...
.NET Conf After Party - 22nd November 2022
An overview of announcements from .NET Conf, with my focus on the latest features for Windows and Cross Platform App Developers, at On The Beach, Manchester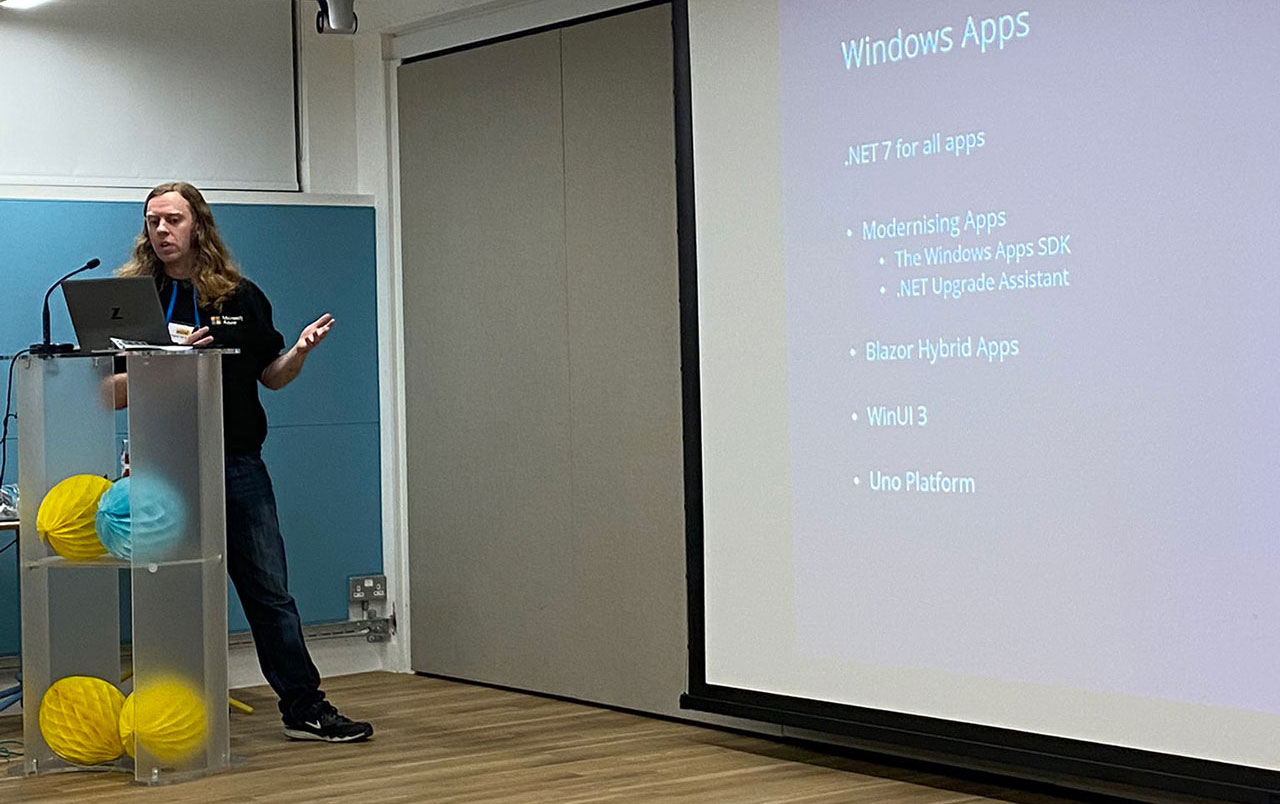 Dot Net North - 31st January 2023
The debut of my ".NET, IoT and Hedgehogs!" talk, at Auto Trader, Manchester.
The tech talk version of my blog post of the same name.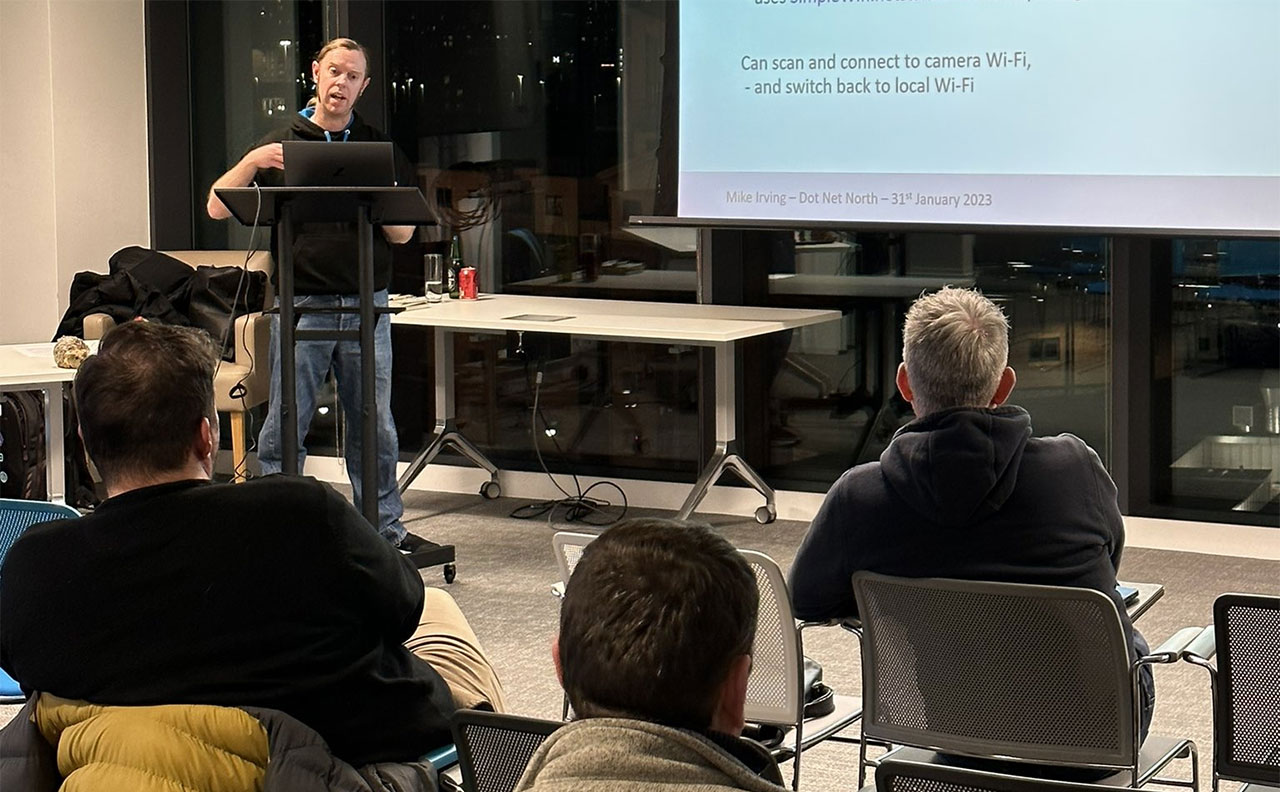 Macc Tech - 2nd February 2023
The return of Macc Tech after 4 years away. I am now co-organising Macc Tech alongside Rachel Breeze, at Nexer Digital.
Obvious really, but the "Macclesfield Hedgehogs" story had to be told here!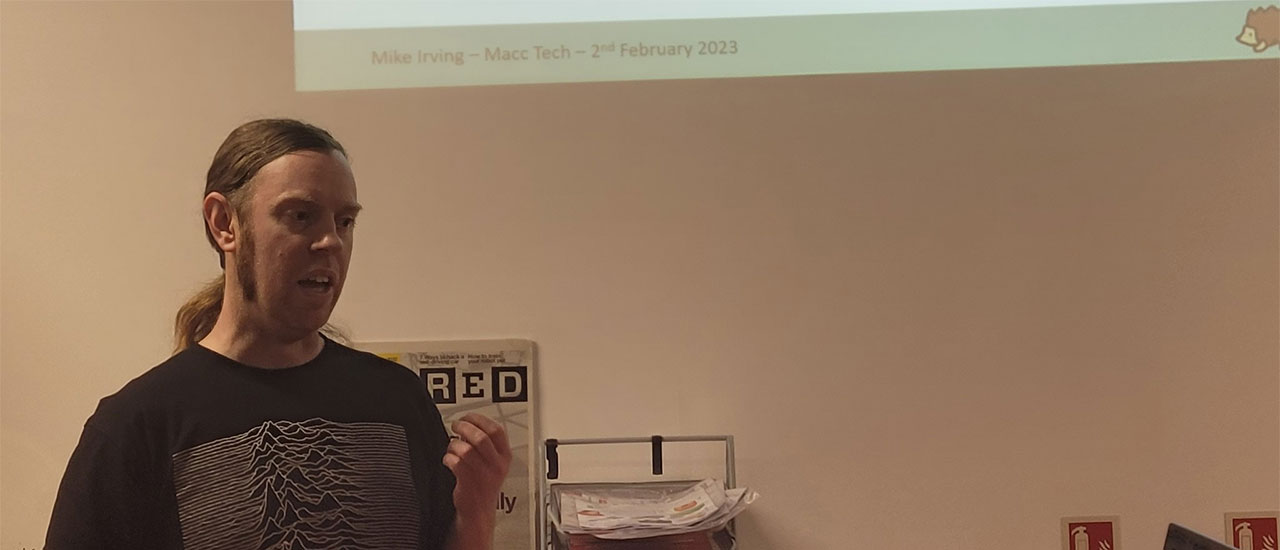 Dot NET Liverpool - 28th February 2023
A train journey west, to Barclays Eagle Labs in Liverpool to deliver .NET, IoT and Hedgehogs!

Leeds Sharp - 29th June 2023
After a gap for the spring, .NET, IoT and Hedgehogs! had another outing at Platform, Leeds, with extra progress on the project now part of the talk.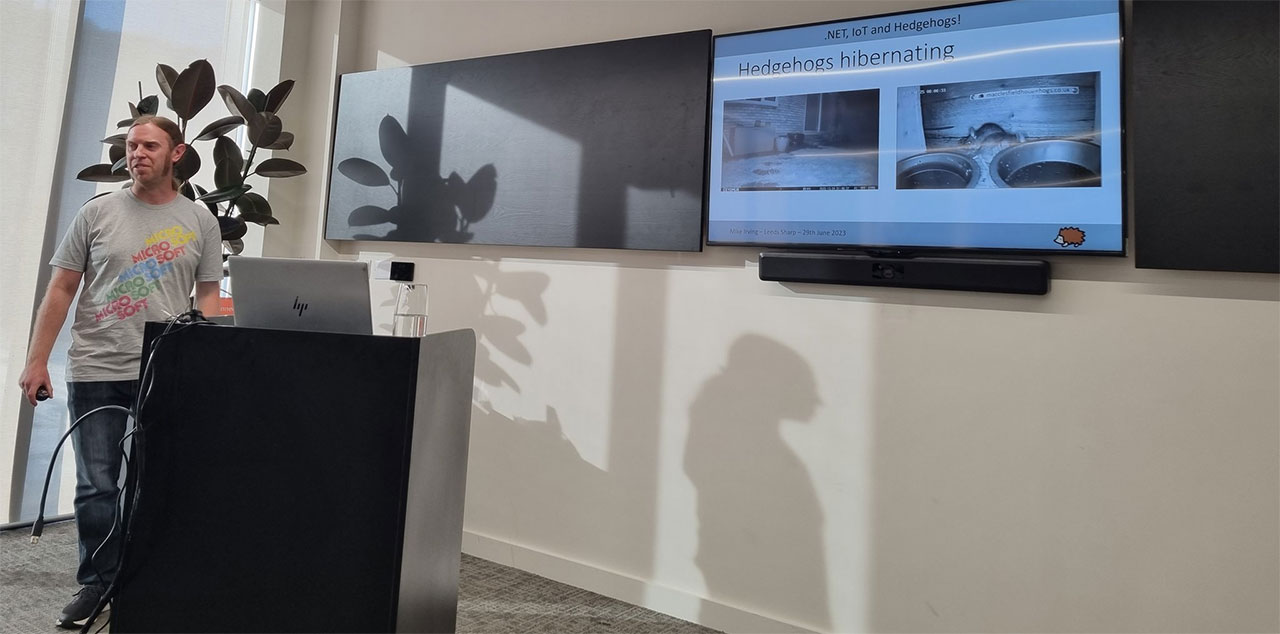 MS Build After Party - 11th July 2023
Something a bit different in July, a look at Windows Dev Home and a demo of the Windows Subsystem for Android.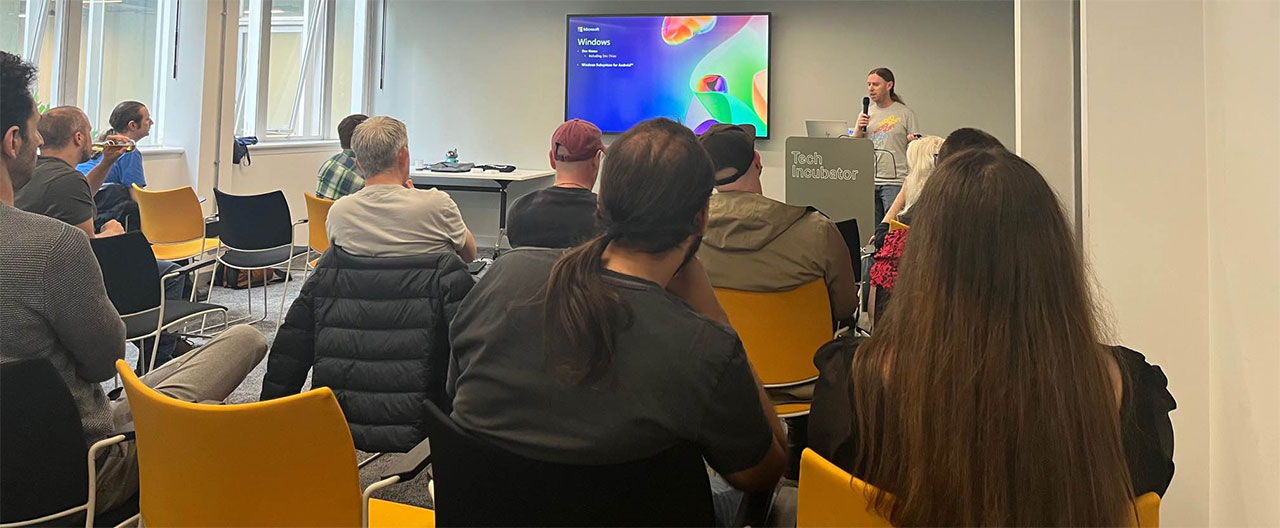 dotnetsheff - 1st August 2023
The first of two August outings for .NET, IoT and Hedgehogs! at Sheffield Hallam University.

.NET South West - 15th August 2023
Interest in the .NET, IoT and Hedgehogs! story had been constant through the year, and I was asked to talk at St. Bartholomew's House, Bristol, the first outing of the talk in the South of England.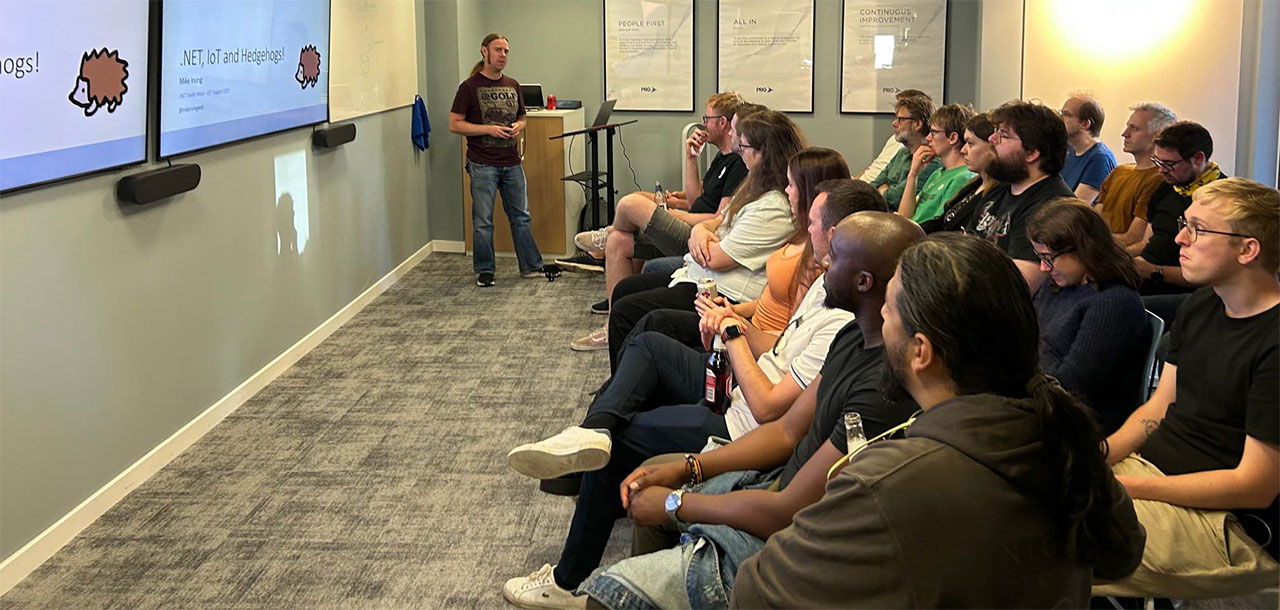 Manchester Tech Festival - 31st October 2023
Just as it began, the final outing of .NET, IoT and Hedgehogs! for the year was in Manchester, at The People's History Museum for the 'Software Engineering and Tech Quality' track of Manchester Tech Festival.
It was an honour to share a stage with many other bigger name speakers.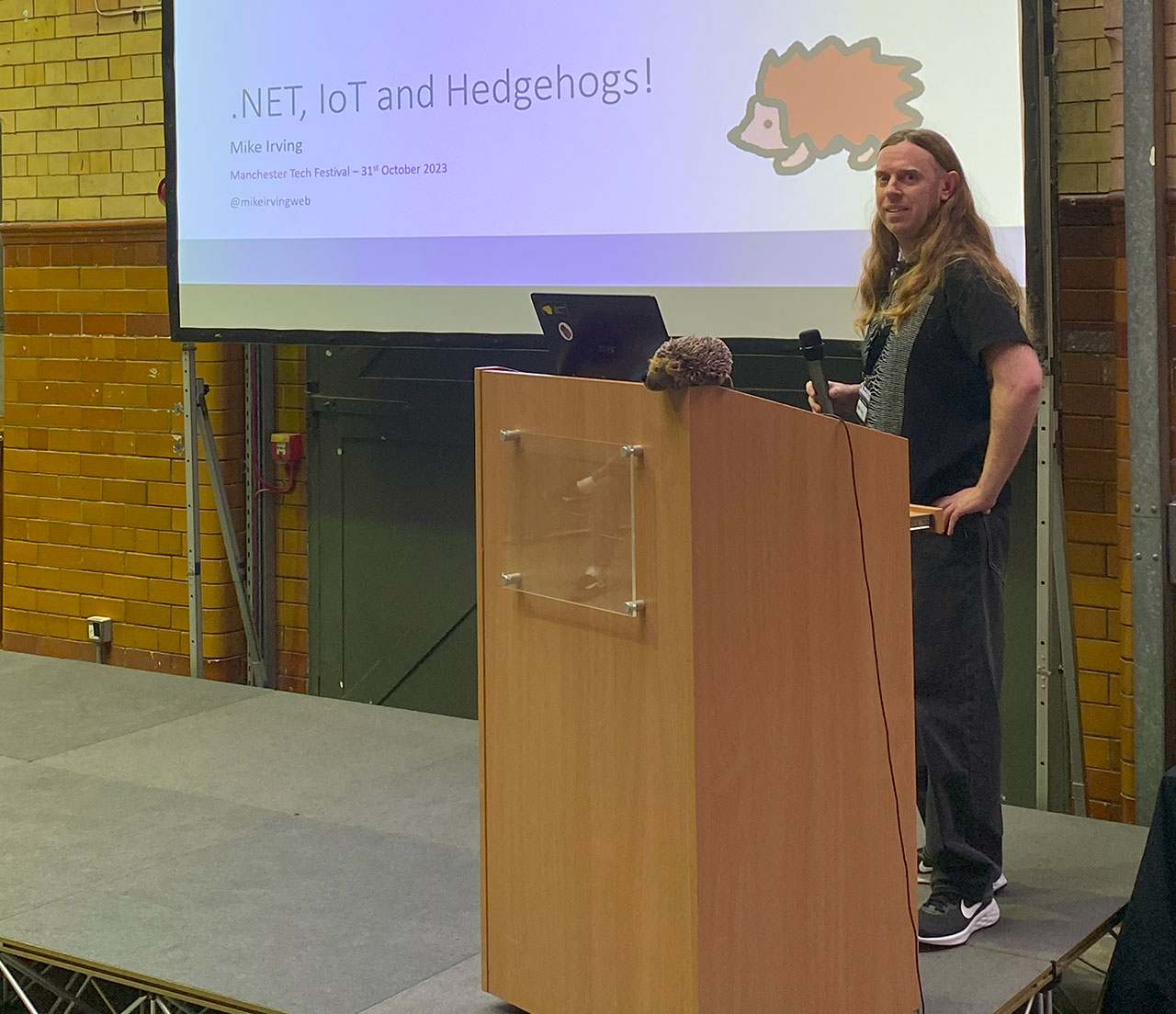 I'm not too sure what's in store for 2024 yet, but it's highly likely I'll again be doing a technical talk somewhere. Events will be listed on my Public Speaking & Events page.
---
View Blog Entries...
Page:
1
,
2
,
3
,
4
,
5
,
6
,
7
,
8
,
9
,
10