Microsoft Surface Duo, initial setup
A Blog from Mike Irving, Software Developer
Microsoft Surface Duo, initial setup
By Mike Irving - Published: 12/11/2021
I was recently sent the Microsoft Surface Duo VIP kit to try out.
In the coming weeks I'll be documenting my explorations so far, including the App Development experience.
Firstly though, I've finally got around to documenting the initial setup experience.
What's in the Box?
The VIP Kit consists of the Surface Duo, Earbuds and Pen. It comes in an attractive box, with a welcome note from Panos Panay.
Unboxing the component parts, it is easy to feel a bit overwhelmed at first.. there's lots of small boxes and packets in here.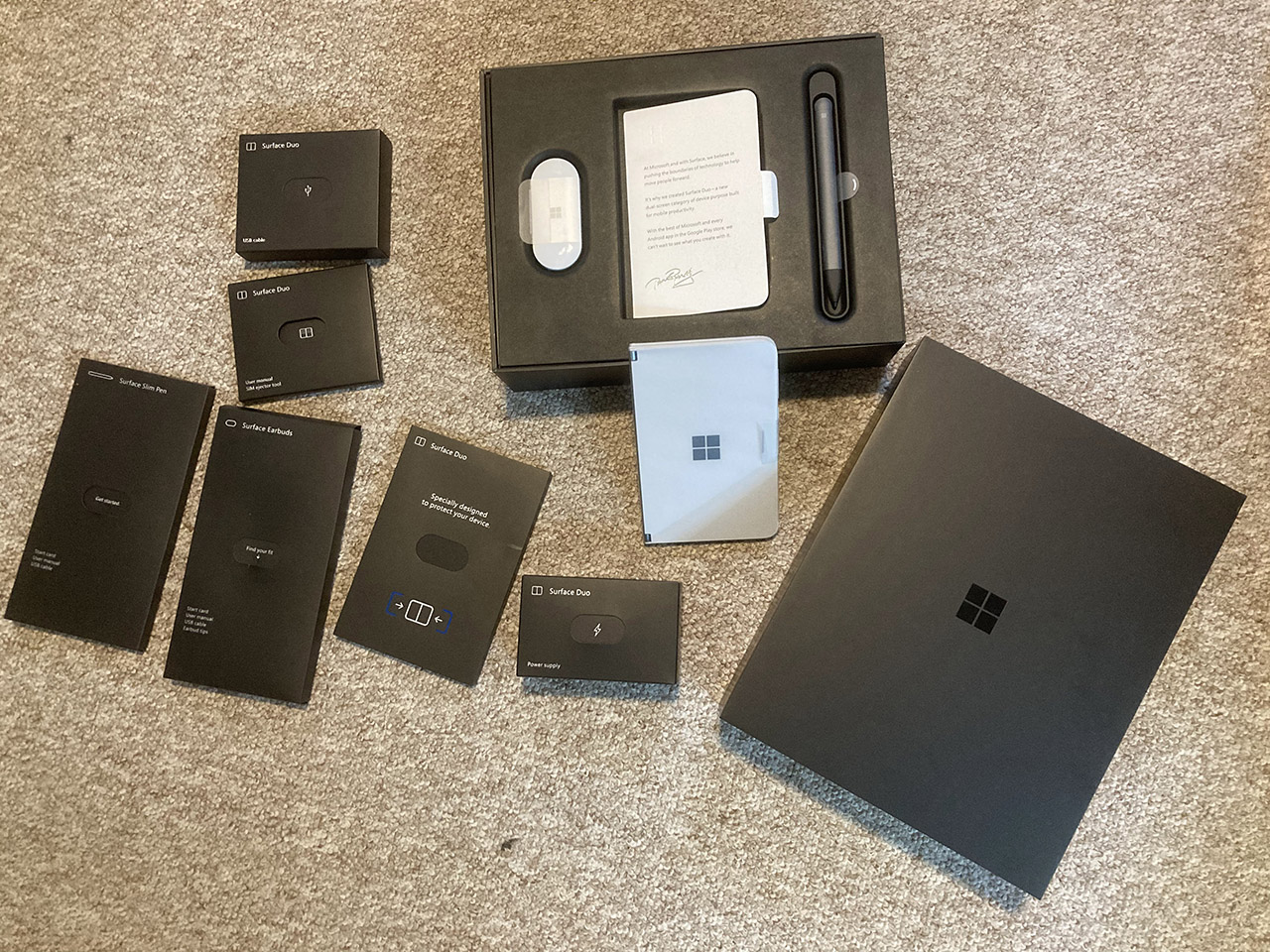 Duo Bumper
I thought I'd apply the protective Surface Duo Bumper first. It is easy enough to do, insert your SIM card, remove the adhesive strips, and slide it on.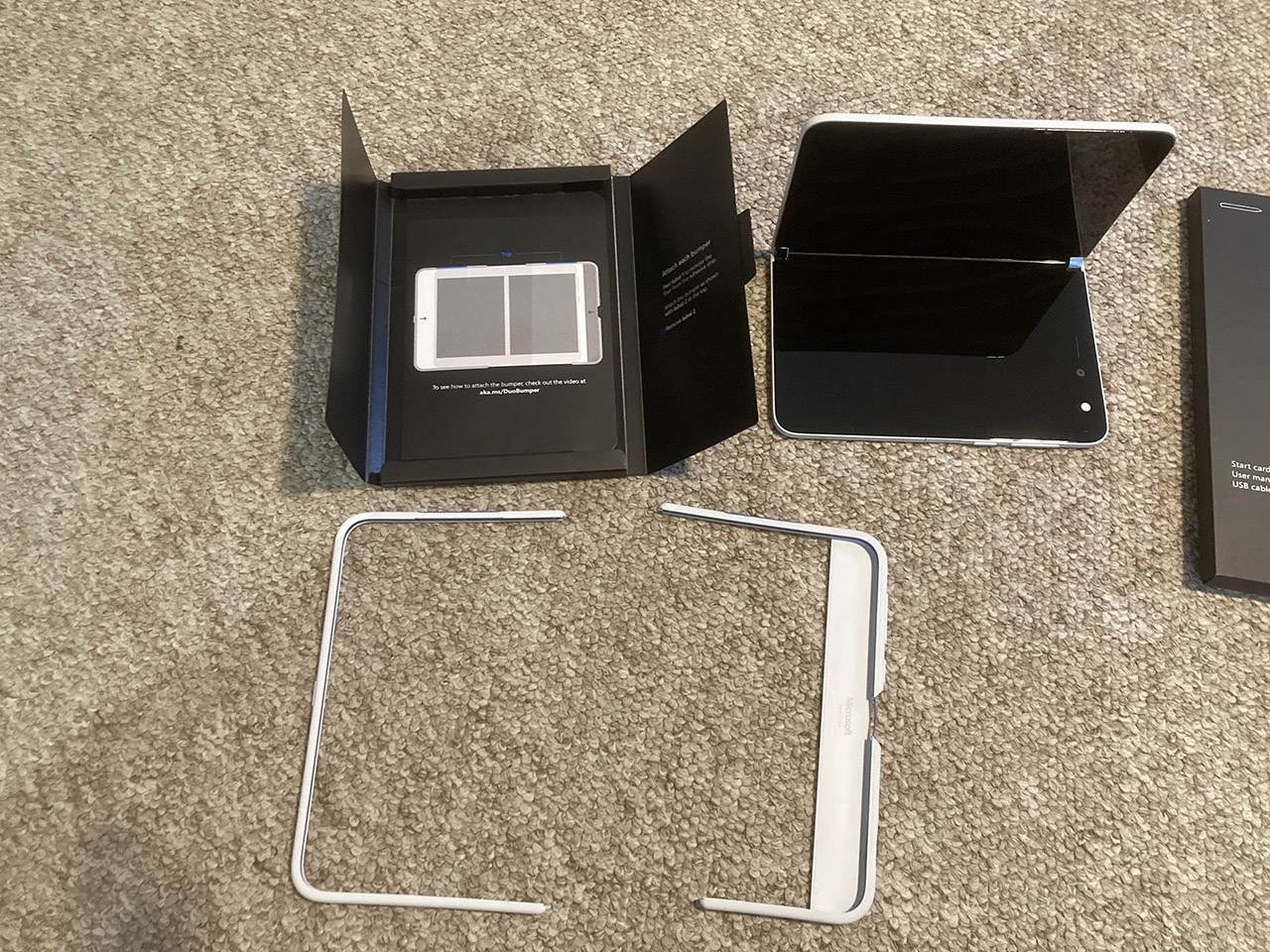 It is designed to be a one time process, so I'm not sure how that will lend itself to wanting to change the SIM card in future. There is a flap to get access to the SIM card, but it is recommended to insert it first.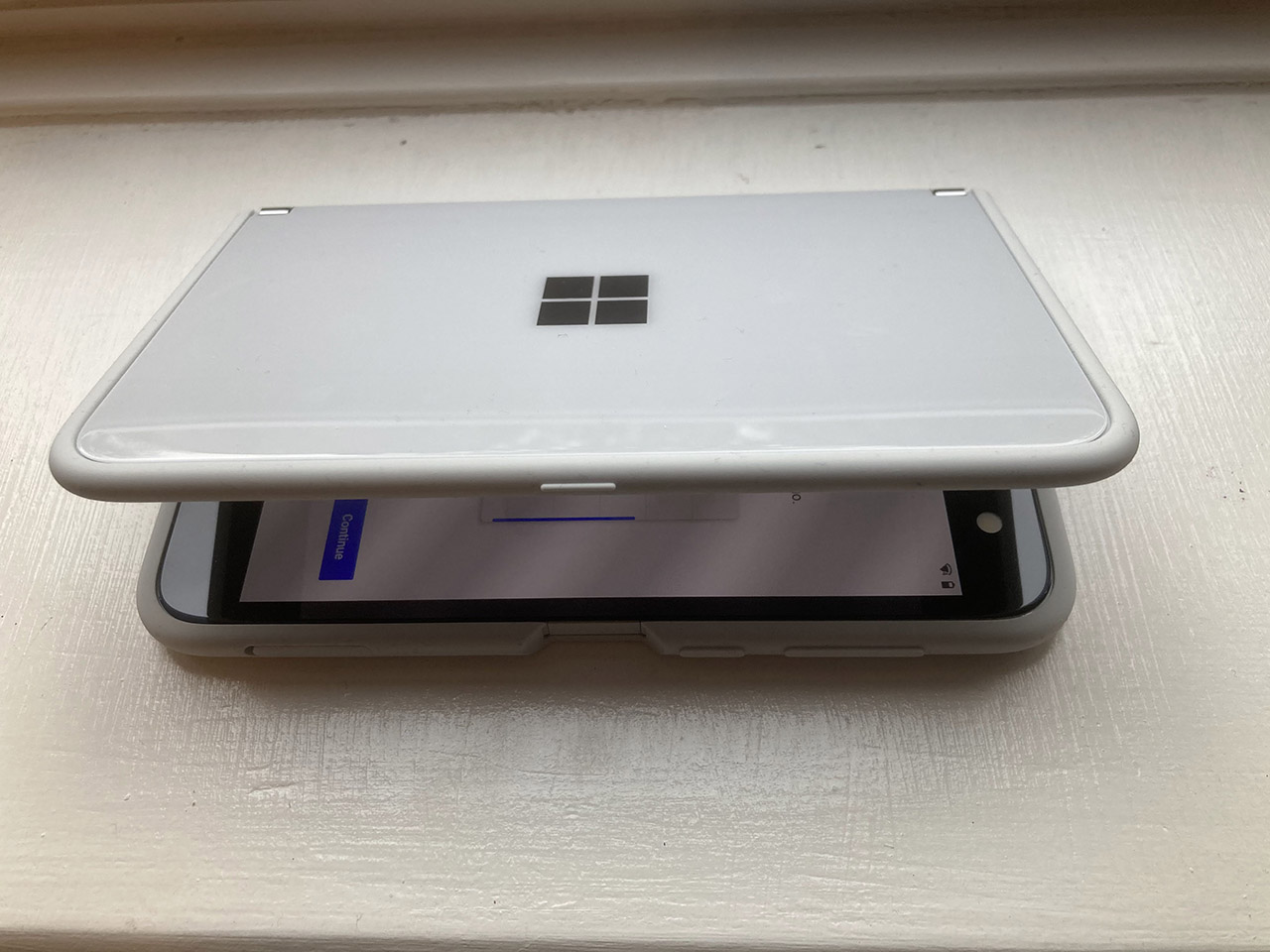 Microsoft provide an instructional guide for the process: Attach the Surface Duo Bumper
Manual
The manual? It pretty much states 'Just turn it on'.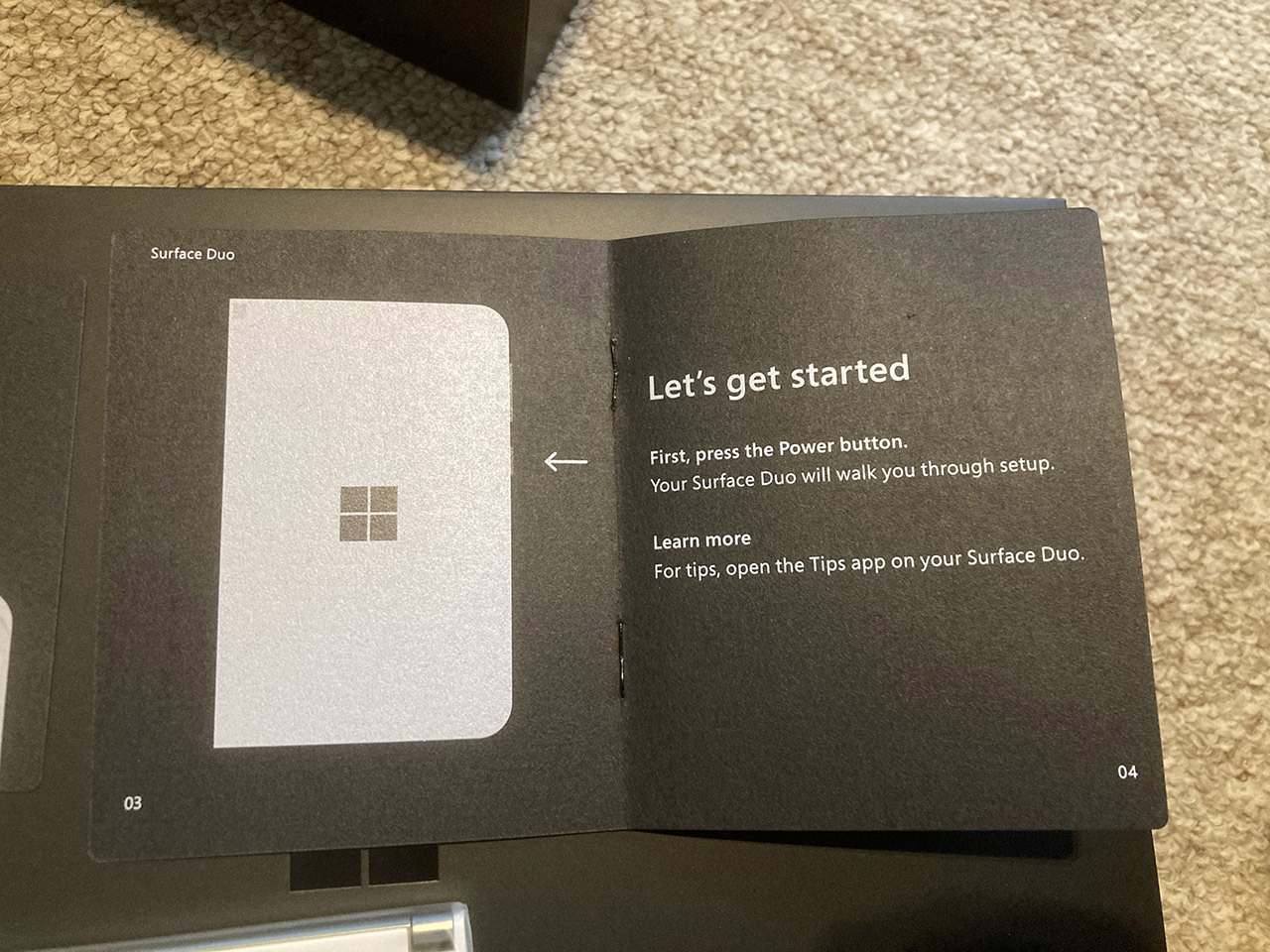 Switch On
If you lay the device flat, turn it on with both screens showing, you'll soon see the Surface / "Windows" logo on the left screen, and shortly afterwards the "Powered by android" graphic on the right screen.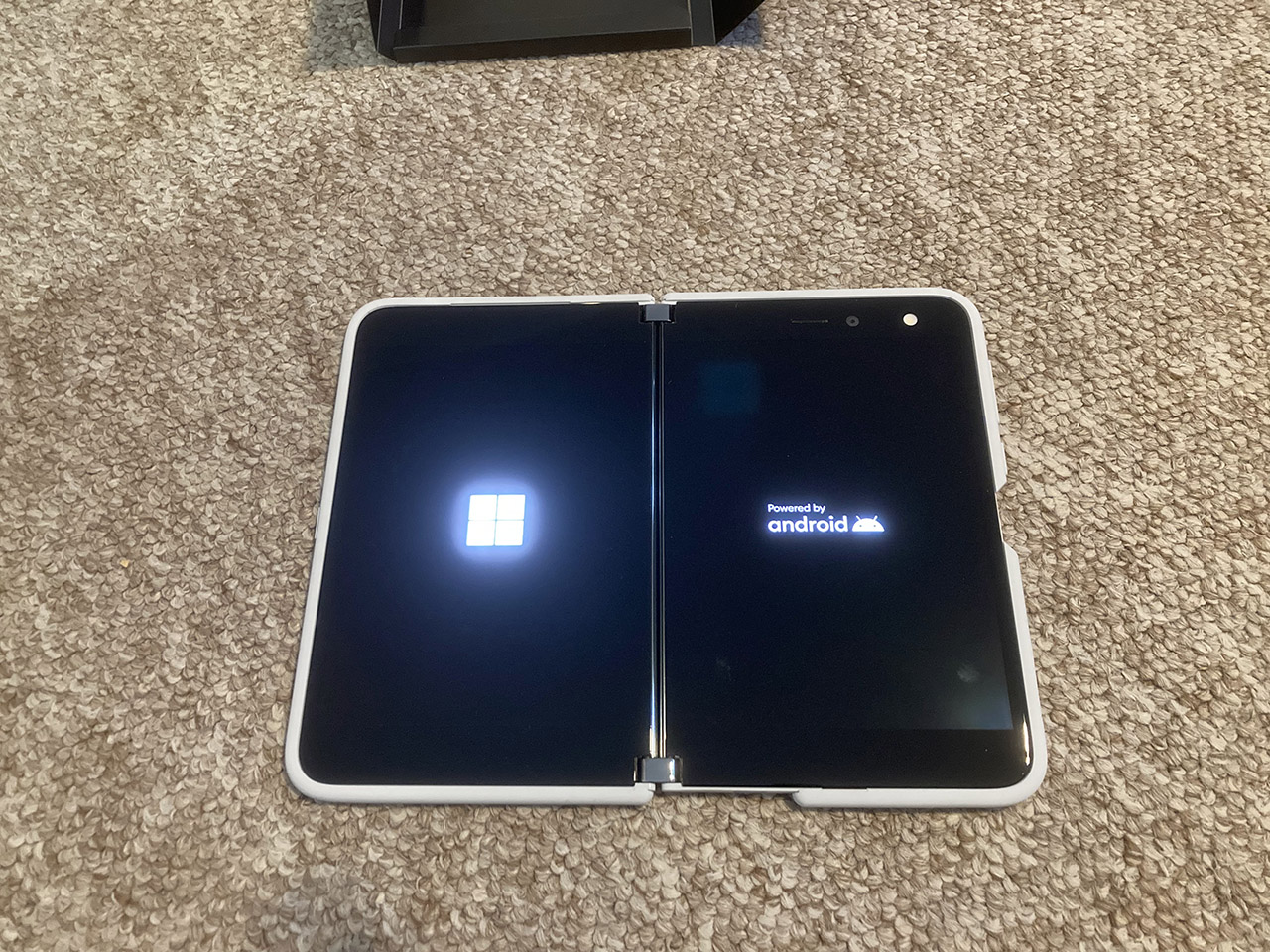 Shortly after, it'll be ready at the "Hello" / setup screen.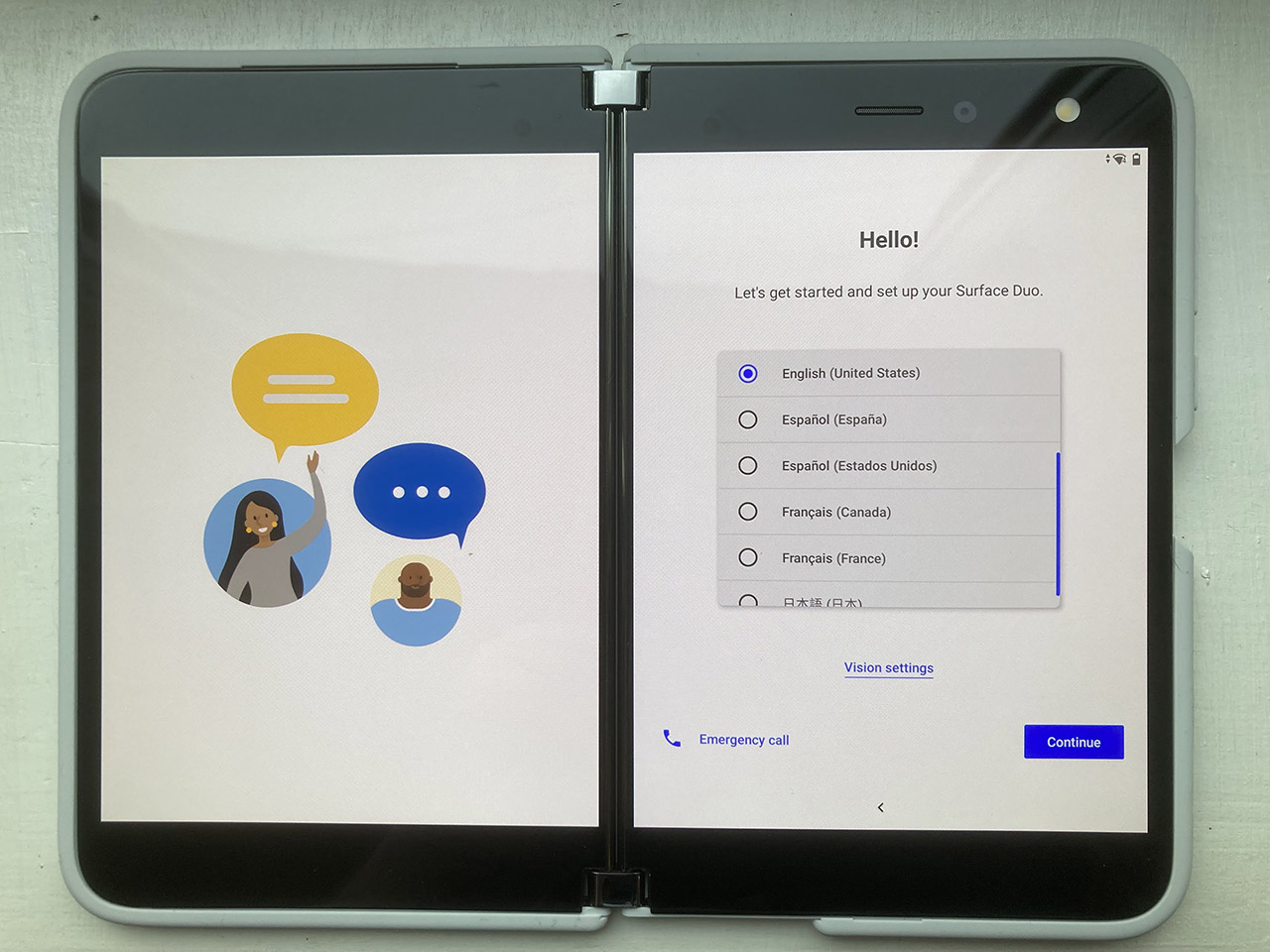 Select a language, and then there are just two more screens for the Insert SIM card reminder and to choose and connect to a Wi-Fi network.
Update
Once connected to the internet, the phone will check for system software updates.
You'll notice I've used the word "Phone" here.. well, the screen is entitled "Update Phone".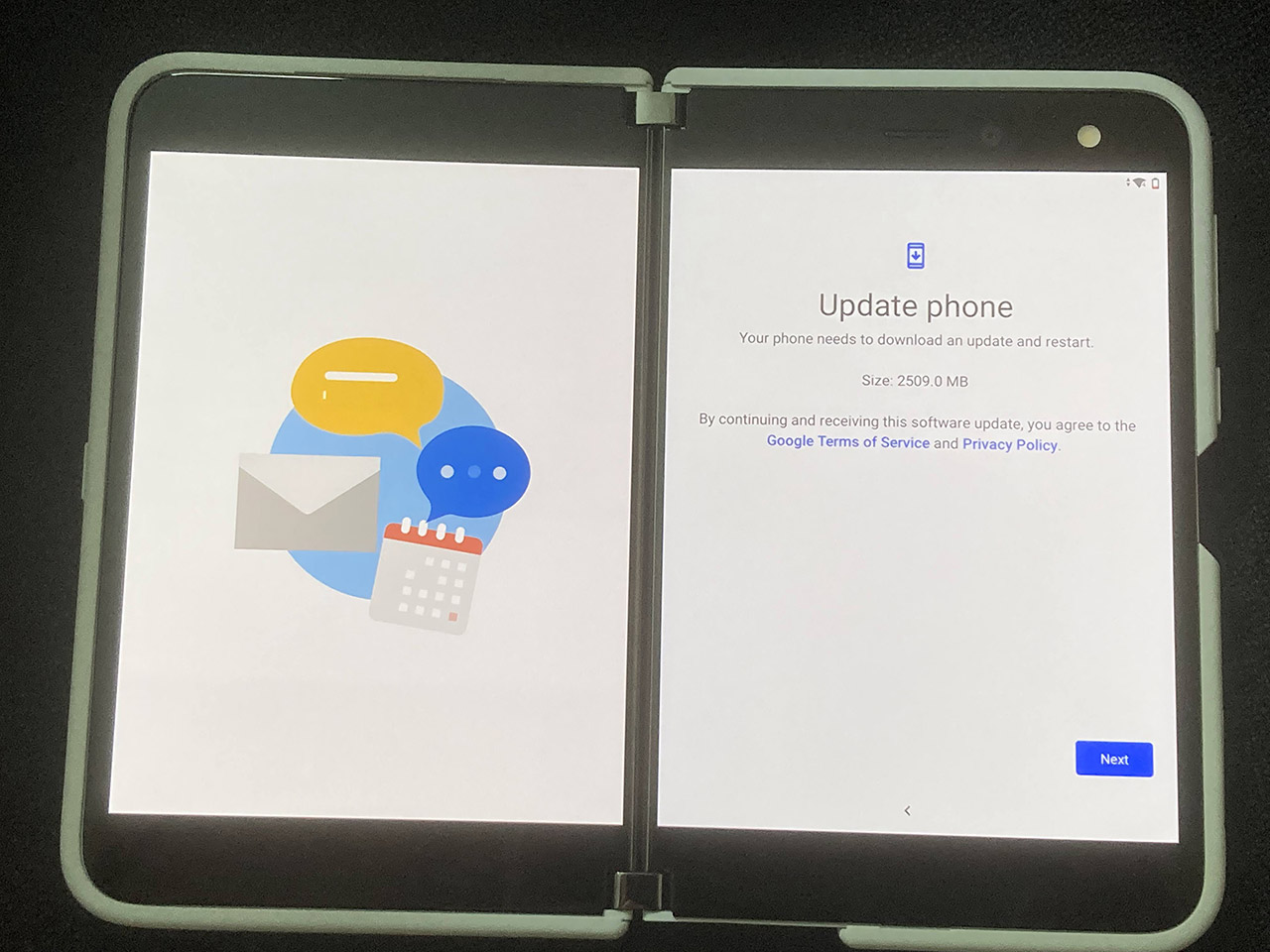 Charge the Battery
"Battery too low or in battery saving mode"
My progress was halted at this point .. the battery was too low.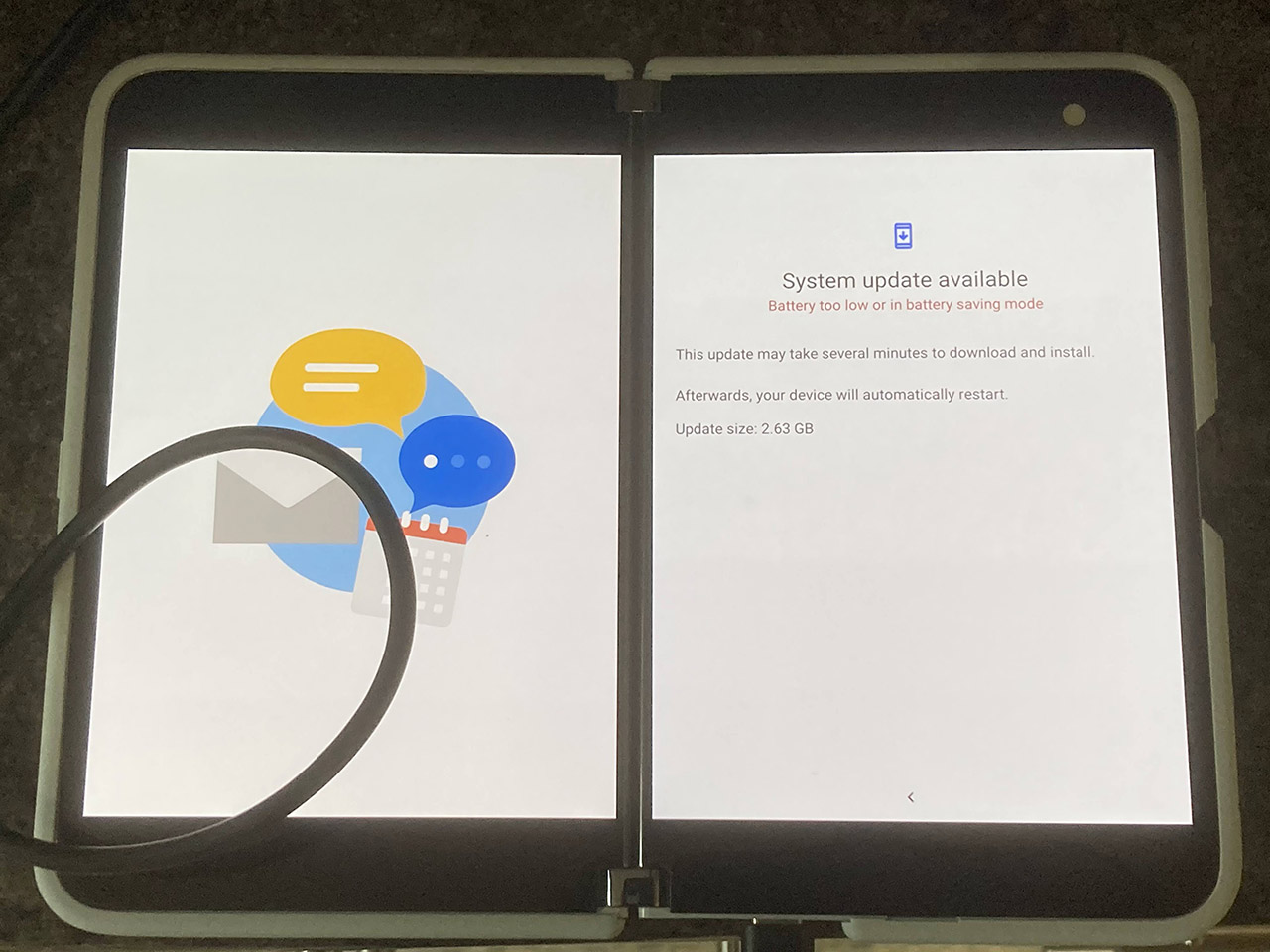 Charging accessories
I plugged it in with the provided USB-C Cable, which is of good length.
A nice sturdy power supply is provided in the kit, though of course it may prove unnecessary / a spare part if you already have a USB-C socket available to charge from.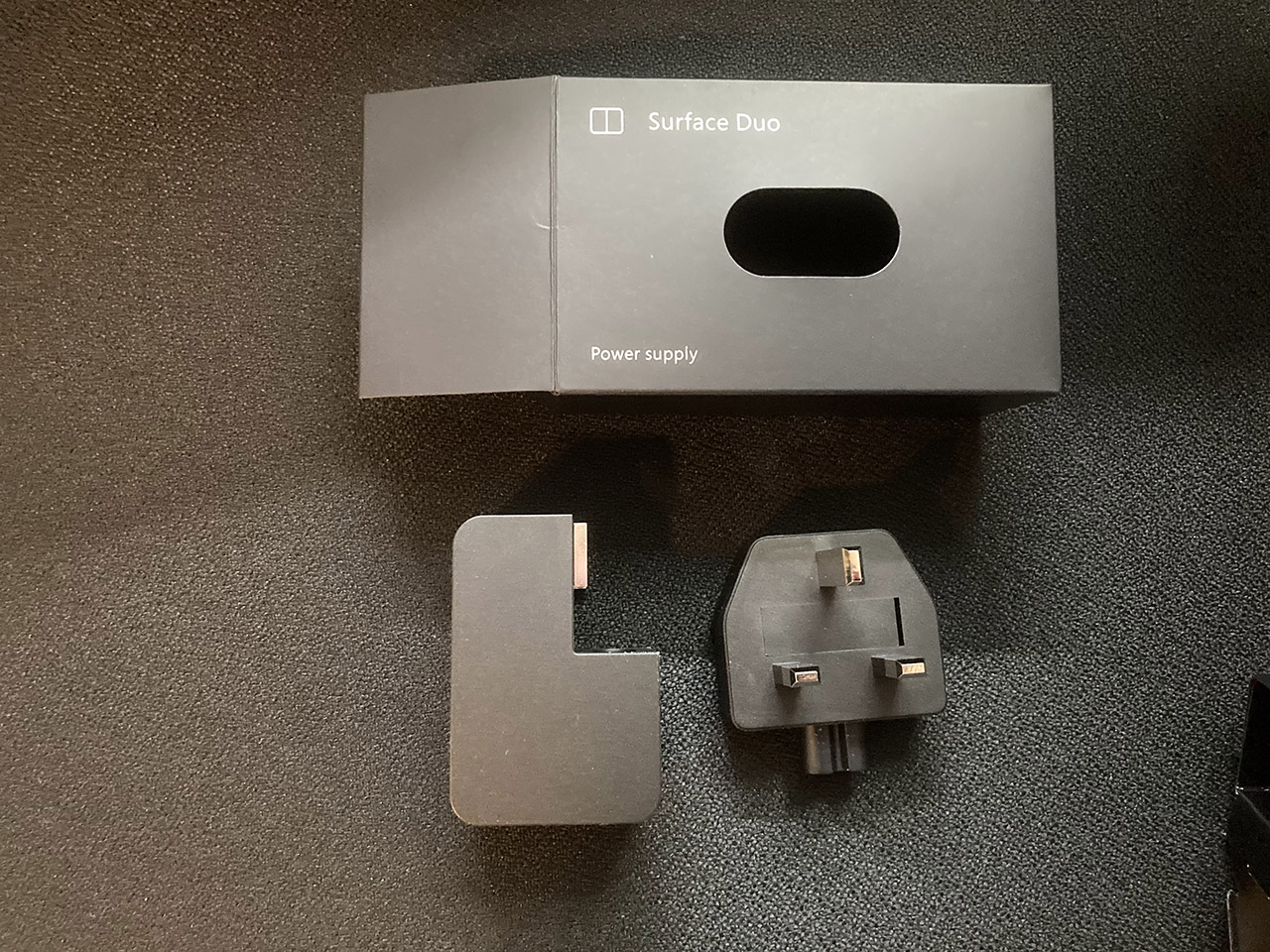 Shortly afterwards the device was charged sufficiently to allow it to update.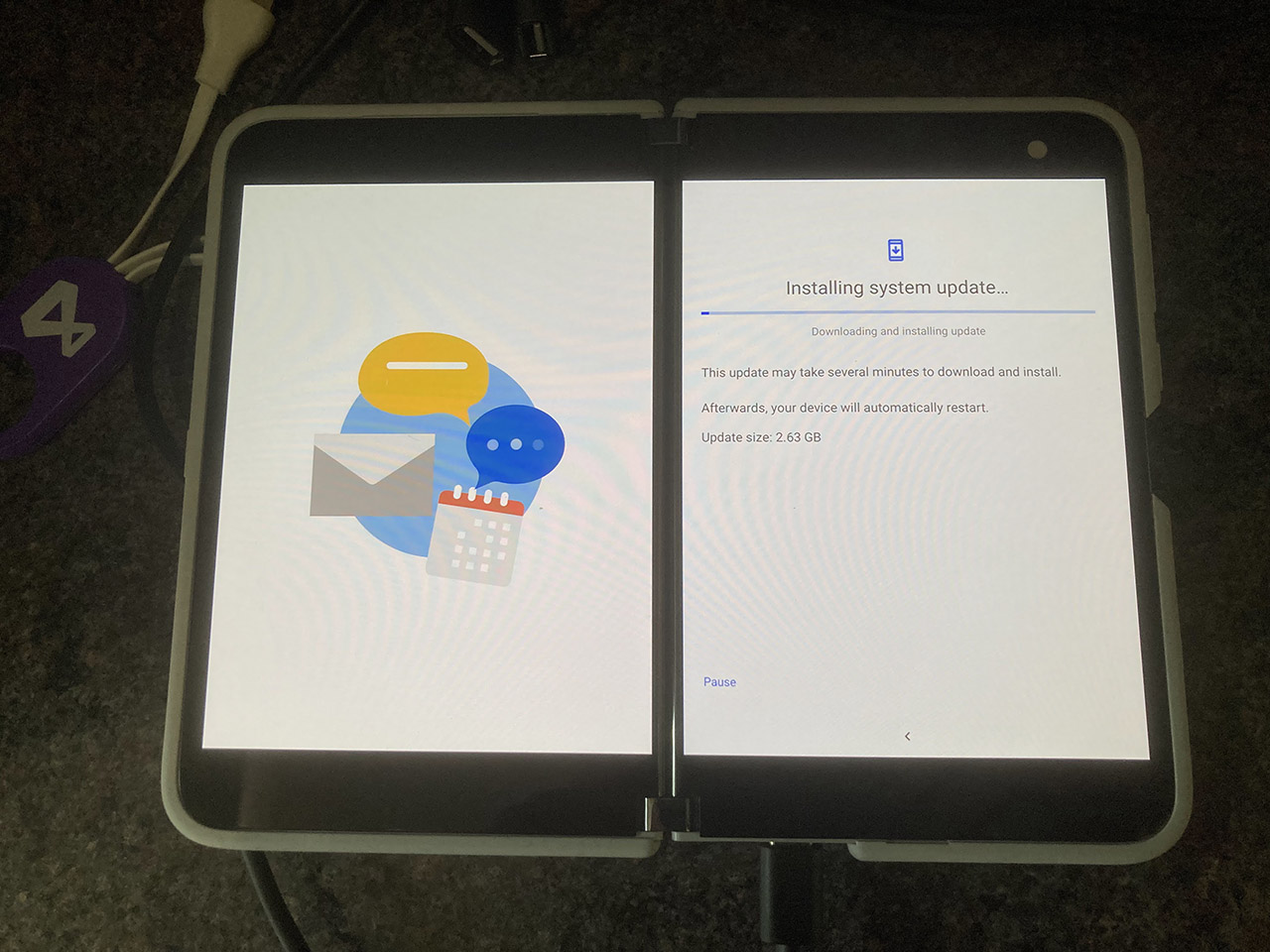 Look and Feel
What's it like to hold and to look at? The device has a really nice outer finish, and the screen is really clear. Possibly not shown off well in my indoor light drowned photos here.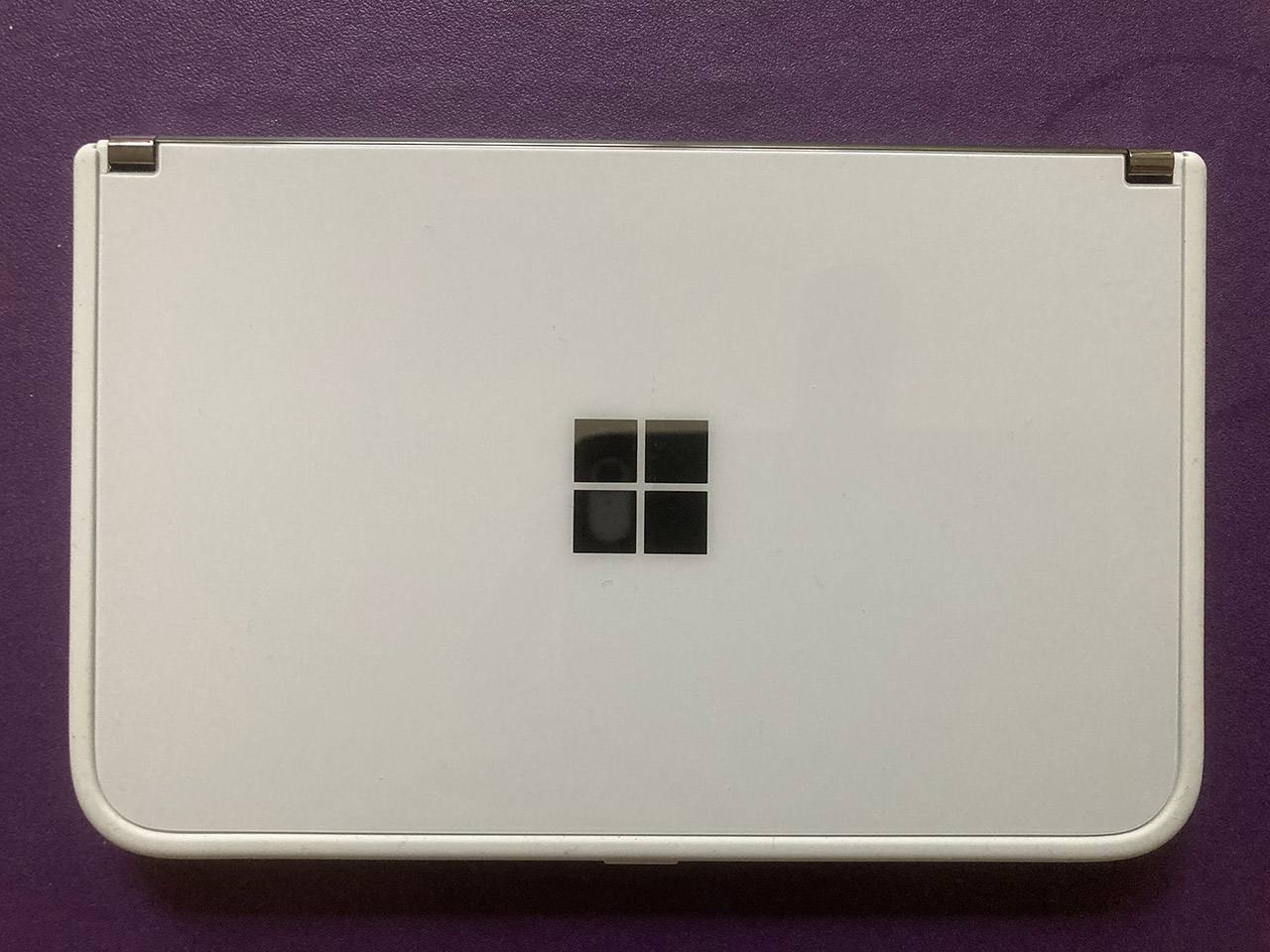 My day-to-day Smartphone is currently an iPhone SE (2020). The Duo, when closed, is roughly as tall, but an inch or so wider, so possibly not great for a pocket.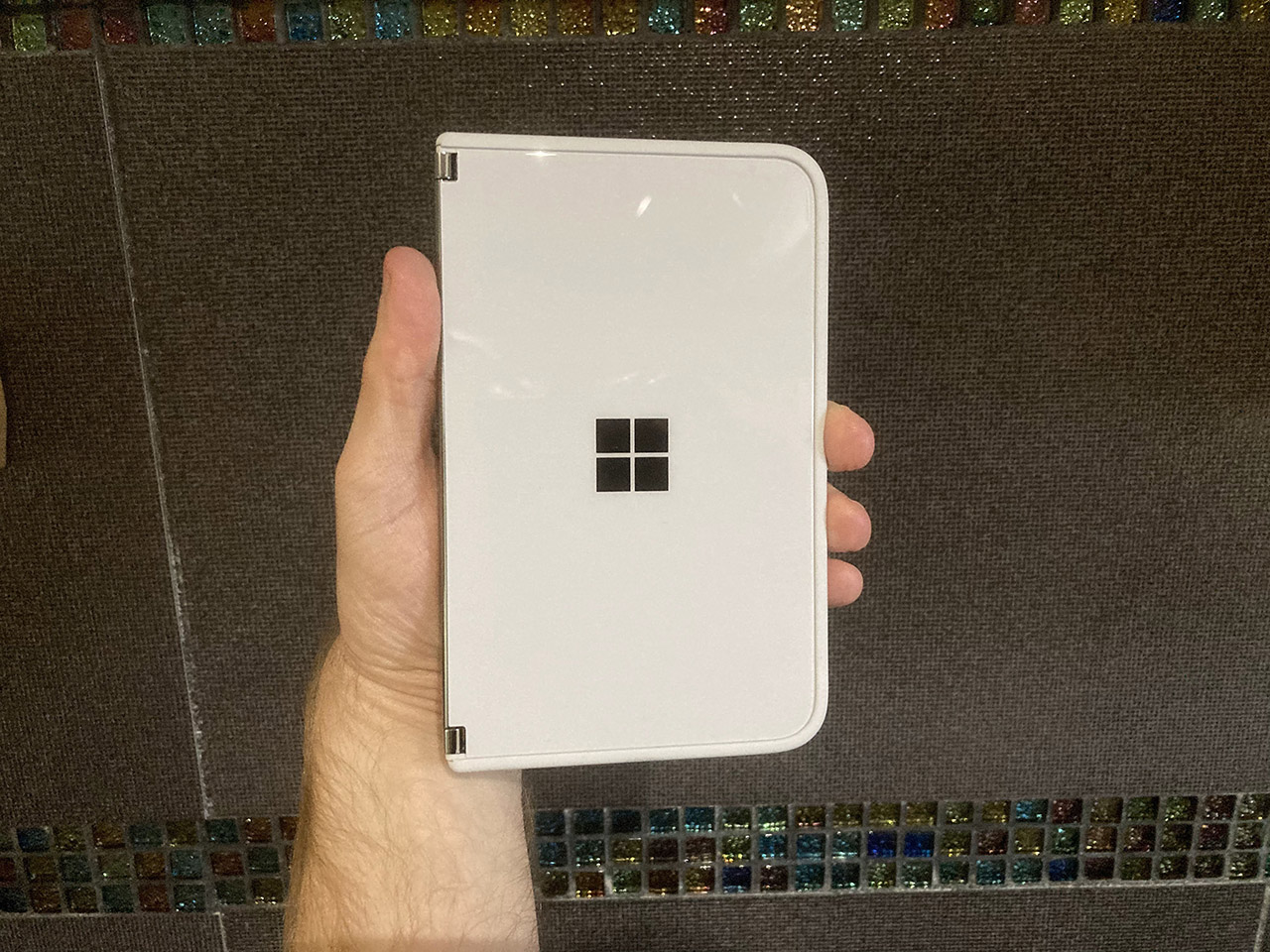 My next article will recall the software setup, once the phone had been updated.
---
View Blog Entries...
Page:
1
,
2
,
3
,
4
,
5
,
6
,
7
,
8
,
9
,
10