Microsoft Ignite - Spotlight on UK
A Blog from Mike Irving, Software Developer
Microsoft Ignite - Spotlight on UK
By Mike Irving - Published: 20/10/2022
This time last week I was midway through two days at Microsoft Ignite 'Spotlight on UK' at O2 Victoria Warehouse in Manchester.
As an attendee at the MS Ignite event, I was one of around 500 people lucky enough to secure tickets to attend physically, with many more watching online from the UK, and indeed anywhere in the world.
This was a satellite event of the main MS Ignite event, happening at the same time in Seattle.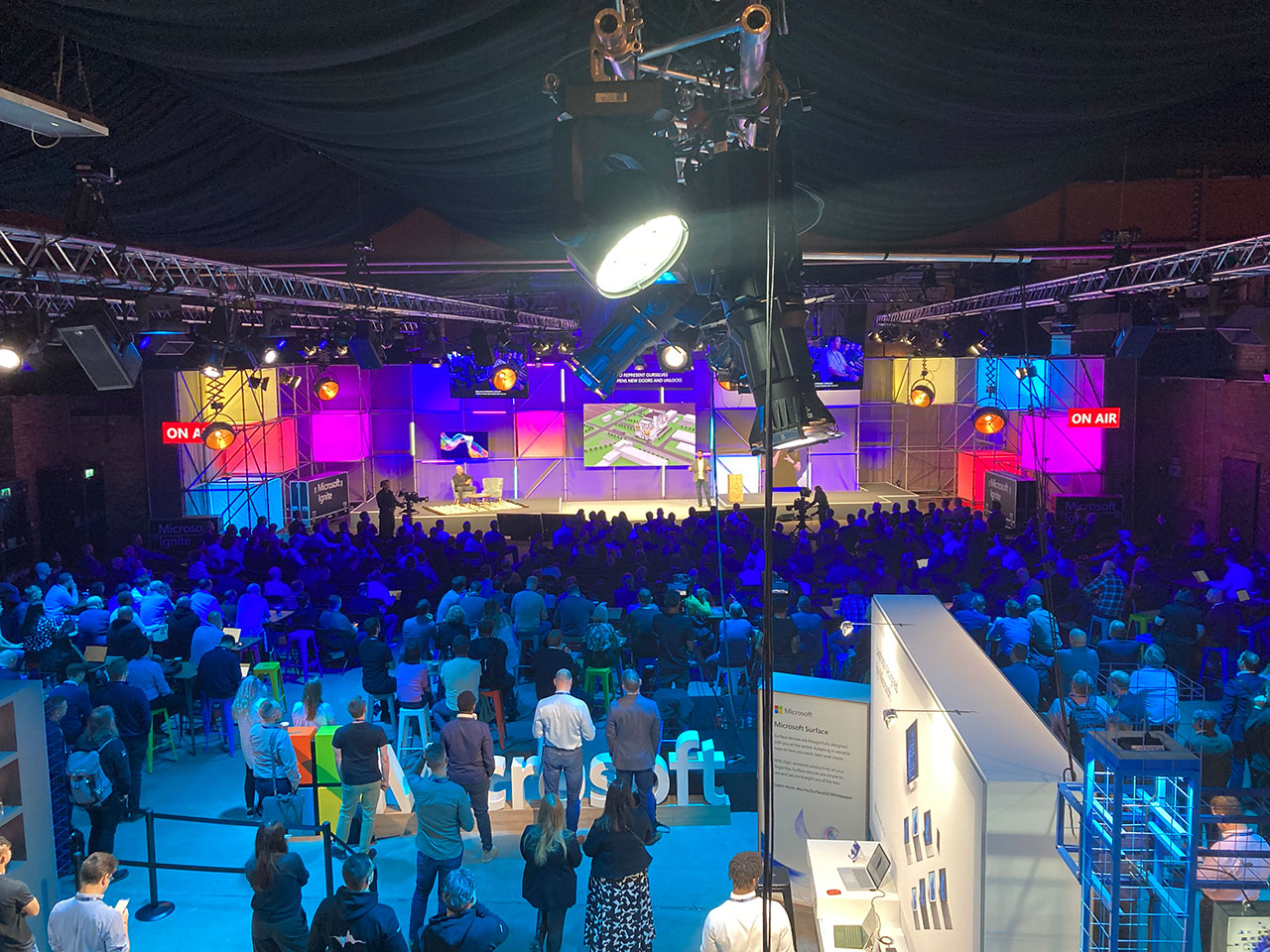 Day One
Day One started with a keynote from Satya Nadella, followed by further main-stage sessions, and breakout sessions in smaller rooms within the venue.
It was also nice to visit the various exhibition and showcase stands from Microsoft divisions, including a Tech Community Stand, and visit various Microsoft Partners in their designated areas. We could also visit 'behind the scenes', at the studio for the video content.
I attended a great session titled "Accelerate secure innovation with GitHub and Azure", hosted by David Okeyode in "Connection Zone 2".

Day Two
On Day Two, there was an insightful opening session on security, before a passionate keynote from Andy Burnham, Mayor of Greater Manchester.
There was also a good session replayed on the big screen "Building what matters most for your business". It was good to see how Windows is moving forward, with deep inights from Panos Panay and team.
Networking Opportunities
One of the main benefits, and personal aims, of attending, was the networking opportunities.
Due to Covid, this was the first time I had seen many familiar faces in nearly 3 years.
It was great to catch up with Dot Net North co-organisers Rik Garner and Oli Newsham, in an informal setting.
It was nice to chat with Adam Jackson, Claire Smyth and Sara Fennah, amongst others, from Microsoft, about the UK Tech Community and Events.
Many MVPs were in attendance too, and it was great to see Lee Englestone, Pete Gallagher and Bill Ayers amongst them, across the two days.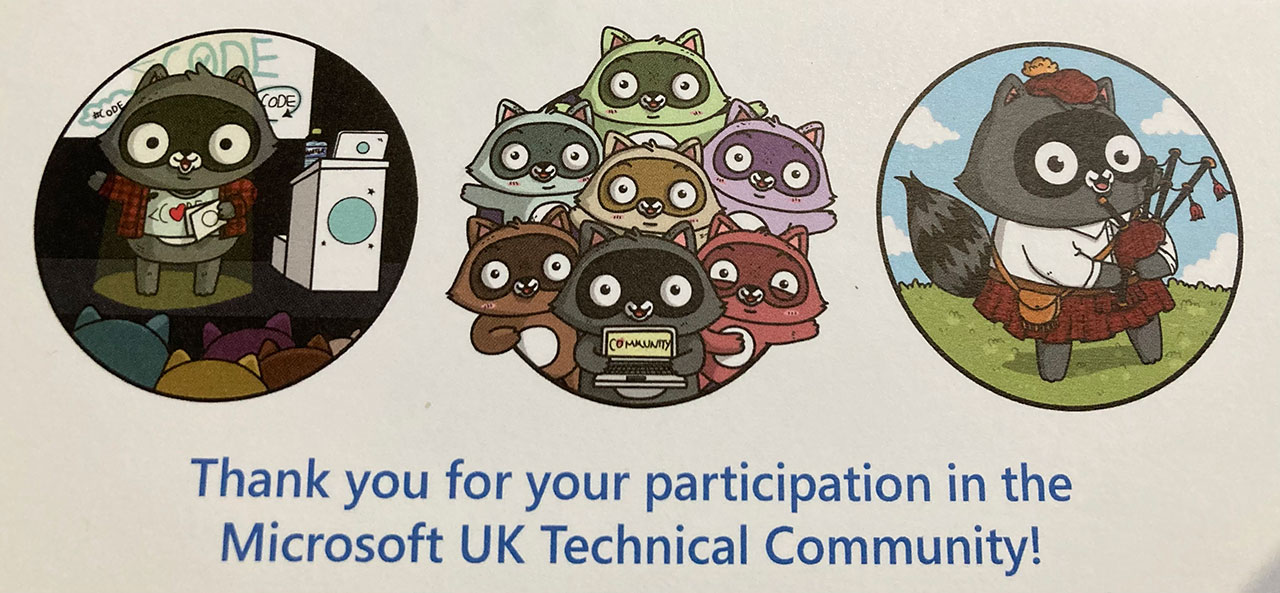 Tweets
A number of tweets captured events over the two days, from friends on Twitter.
Bumped into Microsoft community superheroes @mikeirvingweb and @RikGarner from @DotNetNorth at @MS_Ignite! Getting ready for the Keynote replay from @satyanadella.#msignite #PassionForTech #devcommunity pic.twitter.com/UQDIfhVqb5

— Lee Englestone 💡🧠👨‍💻🚀 (@LeeEnglestone) October 13, 2022
We are LIVE at #MSIgnite

Tweet us @msdevUK with photos of where you're watching Ignite from and who you're watching with!

We want more dog photos!@MicrosoftUK @Azure @MsLeeJones @LaylaCodesIt @adamj89 @BunmiDuro pic.twitter.com/AJoHX7RDH6

— April Edwards (@TheAprilEdwards) October 13, 2022
We've bagged a front row seat for the keynotes at #MSIgnite in Manchester @msdevUK @DotNetNorth pic.twitter.com/GC6CTGSsii

— Rick Garner (@RikGarner) October 14, 2022
Refreshments
Refreshments, including a full lunchtime meal, were also provided, courtesy of Microsoft.
It was good to see Vegan and Vegetarian options. Delicious!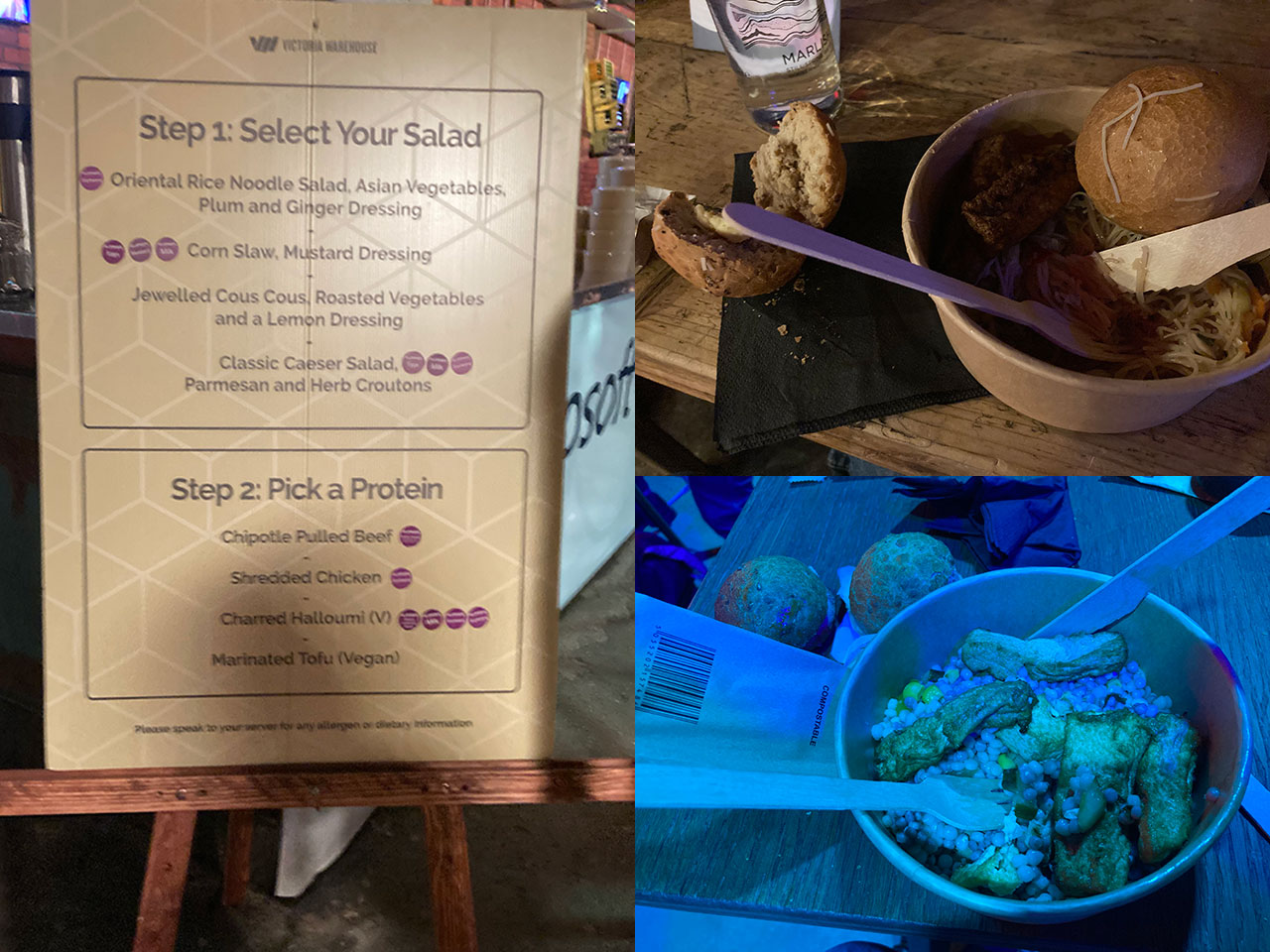 Dot Net North - back in-person too
In September, Dot Net North returned to in-person. Coupled with attendance at a Conference event, this marks a seemingly full return to normality, both events serving as the first of their type, 'In-Person', since before the Coronavirus Pandemic started.
Our event, at Auto Trader, featured a talk from Rob Miles, and it was good to meet group members face-to-face once again.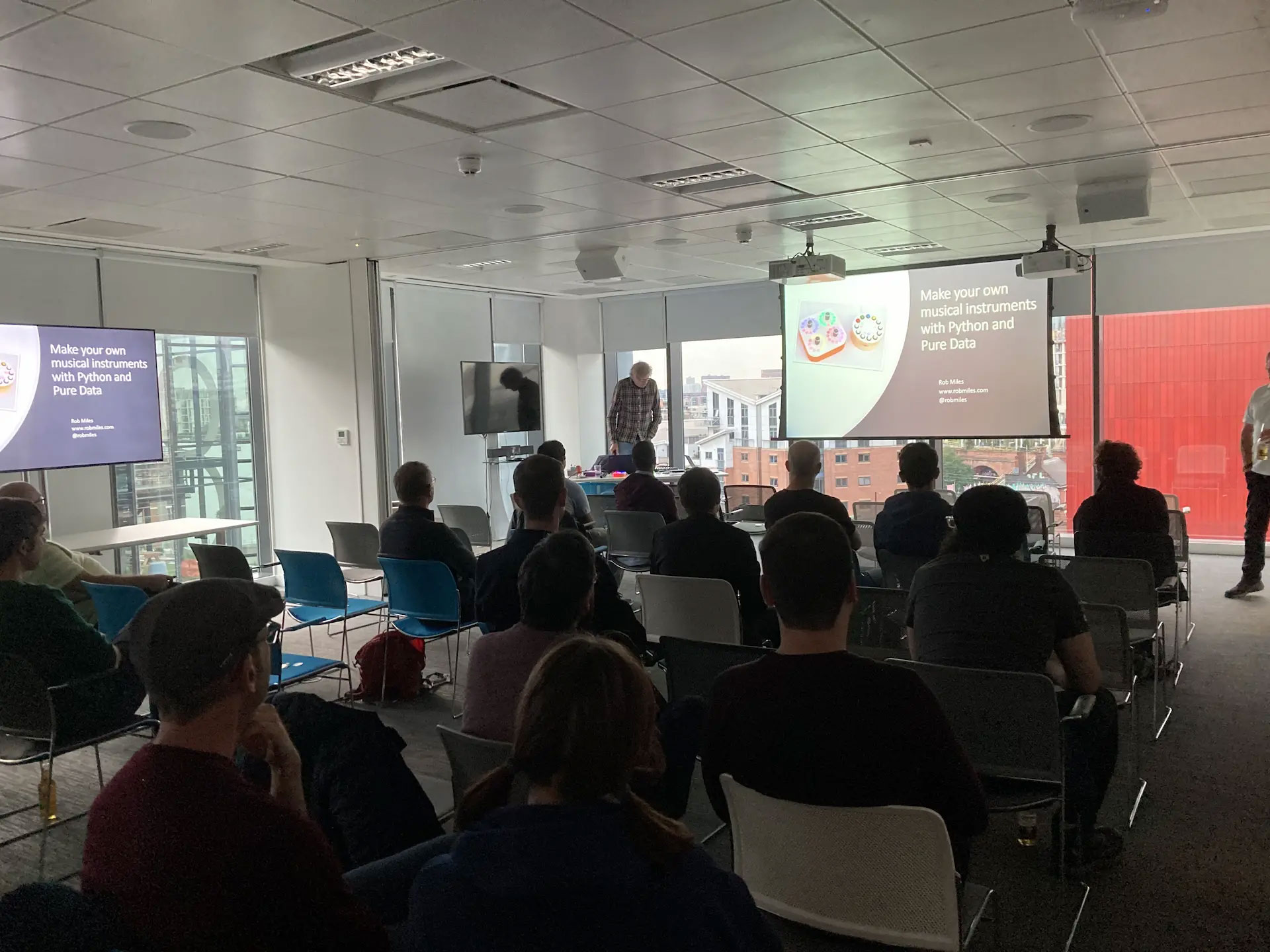 The Future
As great as online events have been, I do hope that there will be more physical events on the horizon. It is good to be back!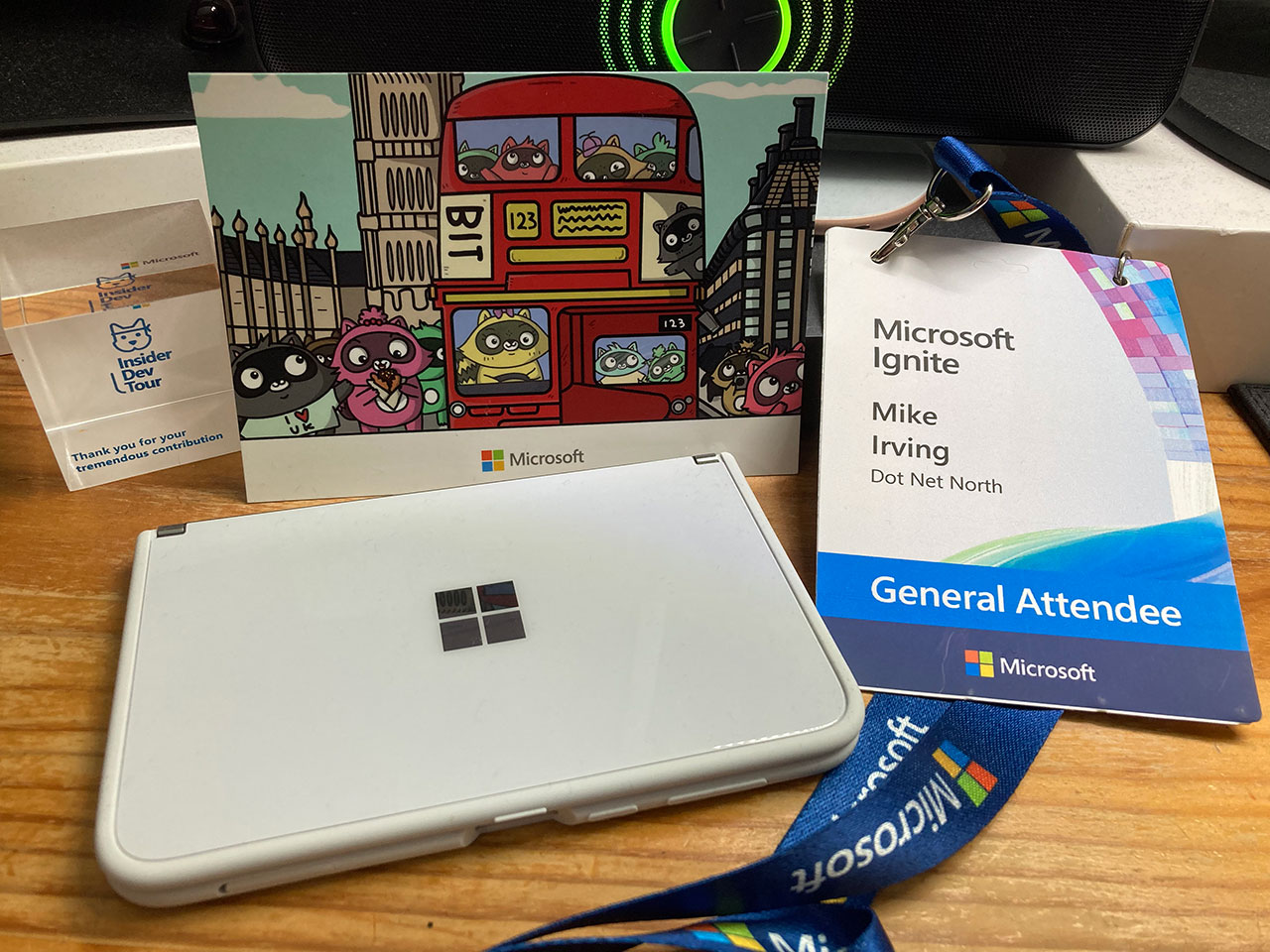 ---
View Blog Entries...
Page:
1
,
2
,
3
,
4
,
5
,
6
,
7
,
8
,
9
,
10