Portfolio - Visit Palestine
Visit Palestine - A Film by Katie Barlow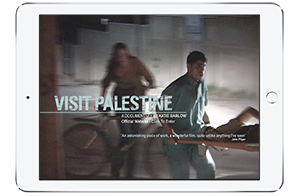 Visit Palestine is a documentary film from Independent Film Maker Katie Barlow. The film follows Caiomhe Butterly, a peace activist who lives in Palestine. The film has won praise from several film critics.
Katie asked me to develop a site which could be used to promote the film.
The website, written in ASP, is driven by a Content Management System (CMS) which allows Katie to add film screening dates, film news, add links, and modify the other sections of the website.
The film is available to buy on DVD, and the site features a buy online section, which handles payment transactions through PayPal.
There is a trailer for the documentary on the website, should you wish to check it out.
Website Link:
Visit Palestine
Back To: Mike Irving Portfolio » Web Design Portfolio