Portfolio - The Doghouse Studio
The Doghouse Professional Recording Studio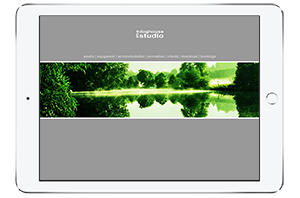 The Doghouse Studio is a Residential Recording Studio set in the rural surroundings of Henley On Thames.
The website is simple in design and structure, allowing visitors to find out about the professional recording facilities at The Doghouse.
I did not design the website, but was asked to optimise the site for SEO purposes.
I made a number of changes to the site, without altering its visual appearance. These changes included tweaking the Page Titles, Keywords and Descriptions, adding a Sitemap, XML and RSS feeds, and a Booking Enquiry Form.
I also substantially cleaned up the HTML, making it validate to W3C Web Standards, added a 404 Handler, and dealt with some ambiguous pages by way of 301 Redirect.
Following the work "on-site", I also assisted in "off-site" Search Engine Optimisation, by way of link building and directory submissions.
The Goal - to increase traffic to The Doghouse Studio website, and thus boost bookings.
Website Link:
The Doghouse Studio - Residential Recording Studio
Back To: Mike Irving Portfolio » Web Design Portfolio