Many Maps Lite for iOS and Windows Phone
Maps from Bing, Nokia and OpenTouchMap and Google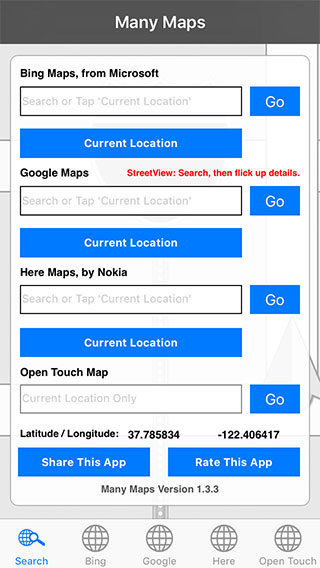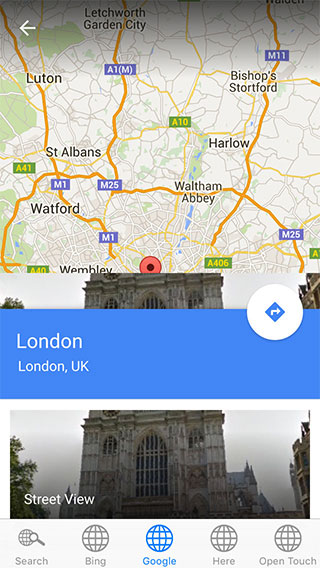 Tryout version on my Many Maps app, offering Bing, Nokia and OpenTouch maps, with Google Maps available as an In-App Purchase (on iOS).
On both platforms, the application is supported with advertisements.
Out-of-the-box Features:
Use of Bing Maps, Nokia "Here" Maps, and OpenTouchMap. Search or calculate your current location.
iOS:
Features available following "full version" upgrade:
Use of Google Maps and StreetView.
Windows Phone:
The Windows Phone version does not feature In-App Purchasing. Instead, the user can click through to the Store to find the full-featured "Many Maps" app, should they wish to upgrade.
The software is compatible with iPad and iPhone and Windows Phone handsets. An internet connection is required in order to load data and imagery.
This app is no longer available to download.