Website SEO Checks Lite mobile app
Free Search Engine Optimisation App for Android, iOS, Windows Phone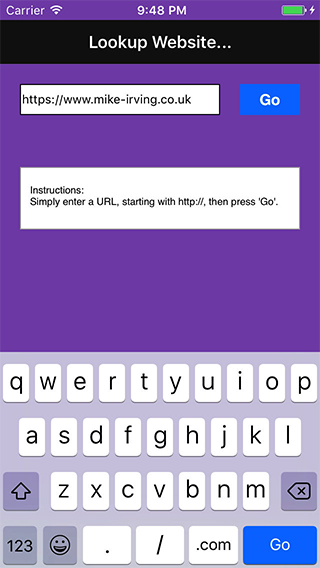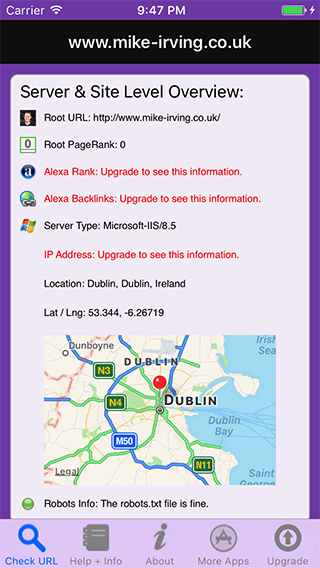 Website SEO Checks Lite is a cut-down "Free" version of my best selling Website SEO Checks app, allowing users to sample the app.
Available on Android, iPhone, iPad and Windows Phone.
The app is supported with advertisements
With an optional "In App Purchase", the iOS app can be upgraded to the full version, removing the ads and enabling the extra functionality, akin to the standard version.
Out-of-the-box Features:
Root PageRank, Server Type, Server Location, Robots.txt check, Canonical URL check, 301 Redirect check, Favicon link check, Title tag analysis.
Features available following "full version" upgrade:
PageRank of inner pages, Alexa Rank, Alexa Backlinks, Server IP Address, HTTP Status Code check, Google Analytics detection, RSS Feed check and Meta Tags (Description and Keywords) Analysis.
The App Requires an Internet Connection.
This app is no longer available to download.