WebKit Browser for Windows 10
A Web Browsing App for Windows 10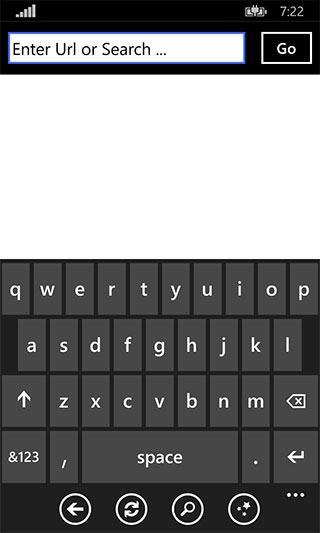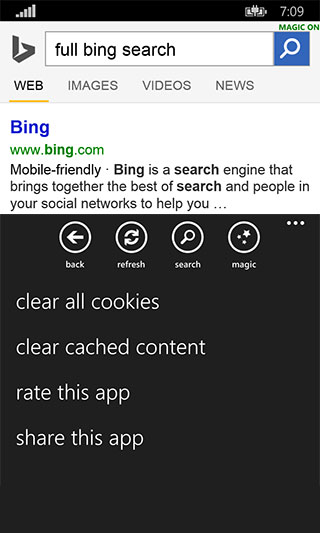 WebKit Browser is a Windows 10 App designed to fool websites into thinking you are using a WebKit based browser, specifically Safari on iPhone (for Windows 10 Mobile) or iPad (for Tablet/PC), rather than Internet Explorer / Edge.
The fact is that IE and Edge are actually very capable, but some web developers assume that it isn't. Upon detecting IE, many websites decide to serve an inferior experience to Windows users.
By enabling the "magic mode" in this application, you tell the website that you are using Safari on iOS.. getting the full WebKit expecting HTML5/CSS3 and JavaScript, and then leave it to the embedded web browser to render.
The results can be great, giving Windows users the full web experience of many sites for the first time.
For when it doesn't work, simply flick back to serving the correct device User Agent, by turning Magic Off.
Other than that, it is a fairly basic web browsing app, with a Back button, Refresh button and Search button. Search will either allow a URL, or run a search on Google.
The fourth button is the Magic button.
On the additional actions menu, you will find "Clear Domain Cookies" and "Clear Cached Content". Use these if the web experience goes bad.. to reset things.
Feedback about the app has been largely positive.
v1.1: Windows 10 Universal App, built on the UWP - Universal Windows Platform. Supporting both Desktop Windows 10 and Windows 10 Mobile.
v1.0: Version available for users of Windows Phone 8 and Windows Phone 8.1
This app is no longer available to download.