Toddler Tube App for iOS Devices
A Child-Proof Video Player App for iPhone and iPad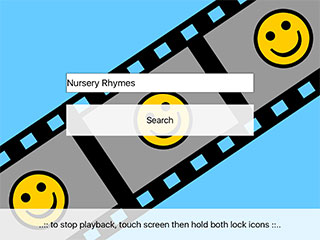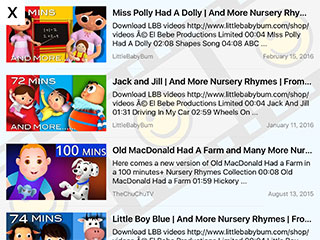 A Child-Proof YouTube Video Player App for iPhone and iPad.
If you have ever tried showing your children a video on your Smartphone, you will know that wandering hands and fingers soon become a problem: stopping, starting, rewinding, zooming or exiting the playback.
With Toddler Tube, once playback begins, the screen is locked for full video enjoyment.
To exit the video, or once playback has completed, the adult can simply touch the screen to reveal two lock icons. Holding both lock icons simultaneously will prompt the application to return to the search results screen.
Using the app is simple, search for a video, and select your chosen video to commence playback.
Uses the YouTube API to provide search results for your area of interest.
This app is no longer available to download.