Swiss Grid Ref Worker mobile app
Professional GPS / Swiss Grid App for iPhone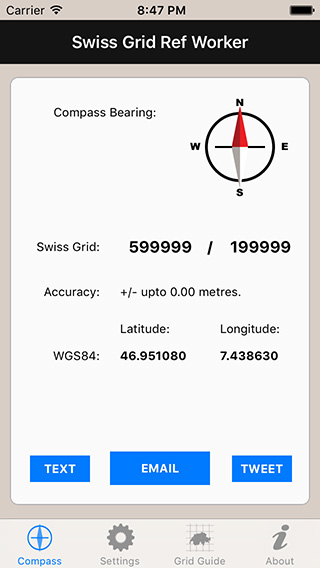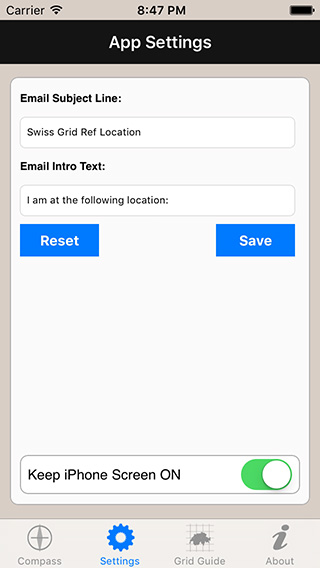 Designed for Professional use in Switzerland.
Pinpoint and Share Swiss coordinate system location data, via Email, iMessage (or SMS), and via Twitter.
Professional feature set...
Accurate CH1903 Grid Reference Data.
Emails can be customised. Subject and Header data can be saved for future use from within the App Settings.
Photos can be attached to Emails. These can either be new pictures, or pictures chosen from the Device Library.
This app is no longer available to download.
Still Available - Grid Ref CH1903 - for general use.