Red Pandas for iPhone
Red Panda Card Game for iPhone, iPod Touch and iPad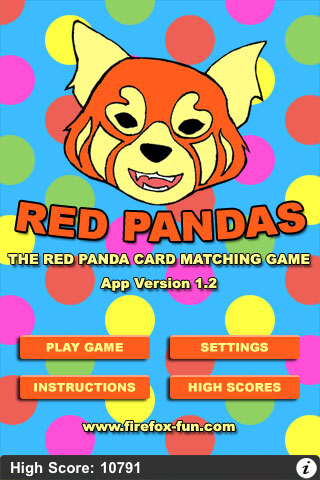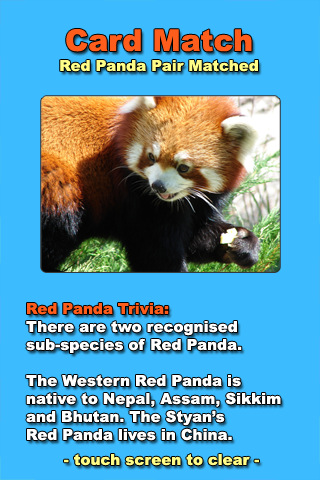 Red Pandas, originally named "Firefox Fun", was my first foray into App Development, and indeed my first app to be approved and published on the Apple iTunes App Store.
The game is a card matching game, based around the Red Panda. Cards must be paired up to reveal trivia about Red Pandas. The initial release (v1.0) featured 3 difficulty levels. The later update (v1.1) added a new level "Crazy Mode", in which the game cards can move places, adding to the difficulty.
Version 1.1 also added "Tweet My Score" Twitter Integration, achieved through integration with an associated Twitter Application via xAuth communication.
Version 1.2 saw the name change to "Red Pandas" and made the app compatible with iOS 5.
Many of the features developed for this game / app would become useful for future developments, including the high score board and the Twitter functionality.
This app is no longer available to download.