Mr Methane Fart App for Android
The Official Mr Methane Fart App for Android Smartphones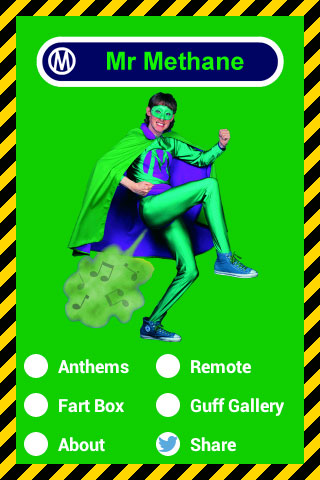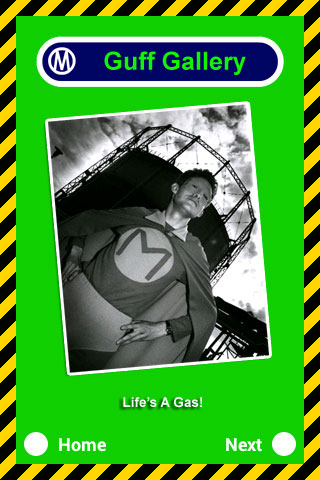 The Mr Methane Fart App was originally developed for the iPhone in 2010, but was rejected by Apple, as we had missed the boat before Apple brought in some new App Store Guidelines, which contained the specific condition / statement "We don't need any more Fart Apps".
Aside from the iPhone Version Video Clip, left on YouTube as a tribute, the project lay dormant until 2014.
As of Summer 2014, the App has been reborn on the Android Platform, and is now available to download on both Google Play and the Amazon Appstore.
The Fart App features a selection of National Anthems, a Fart Box selection of fart sounds, a remote farter function to catch out friends and family with, and a picture gallery. The App also contains a Twitter Share facility, and links to other Mr Methane media online, via the About screen.
This app is no longer available to download.