Math Chomp for iPhone
Educational Mathematics Game / App for iPhone and iPod Touch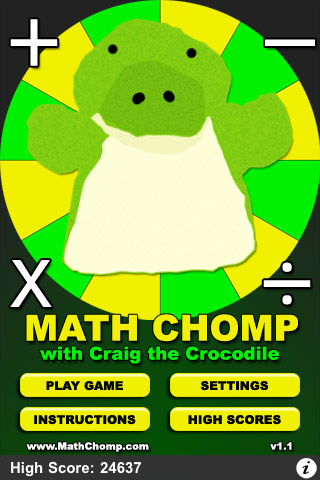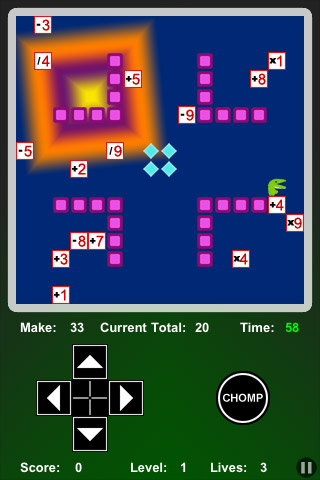 Math Chomp, featuring the character Craig the Crocodile, is an educational mathematics game which makes learning arithmetic both fun and addictive!
Control Craig with the on-screen "D-Pad" controller, pressing the "Chomp" button to perform mathematical calculations to achieve the target number in each level.
The game is suitable for all, Kids or Adults.
Feedback received about this app has been very positive, with the gameplay drawing people back again and again.
The 30 levels provide a good challenge, and longeivity.
Game Points are awarded to the player, based on time taken, levels cleared and the complexity of calculations performed during play.
The game features high scores, Twitter integration, and an integrated "rate this app" link to encourage people to review the app in iTunes.
Upon launch, the app was featured in the iTunes App Store.
This app is no longer available to download.