Keyword Density Lite mobile app
Trial / Free version of best selling Keyword Density app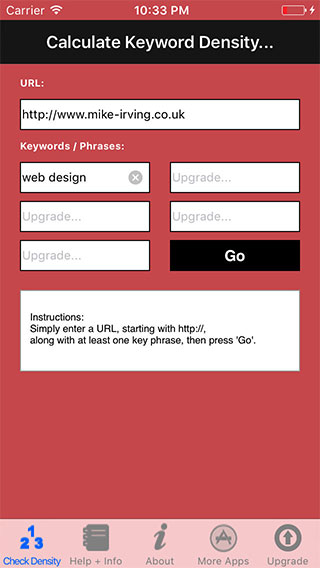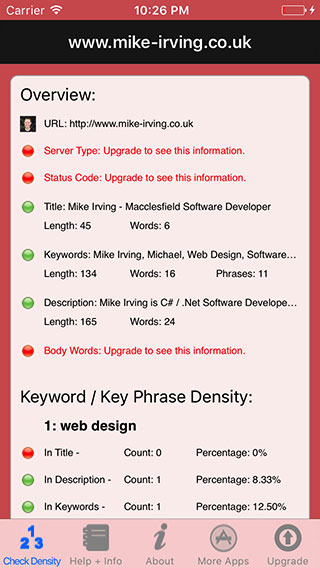 Keyword Density Lite is a "free" / "limited" / "trial" version of my Keyword Density App, for iPhone, iPad, Android devices, or Windows Phone. The iOS App is upgradeable to full functionality via an In-App Purchase.
The app is supported with advertisements.
Universal iOS App compatible with iPhone, iPod Touch and iPad.
Windows Phone App compatible with WP 8, 8.1, or newer.
Android Version supports Android 2.3.3 (Gingerbread), or later.
Out-of-the-box Features:
Calculation of "Title", "Keywords", "Description" and "Body" Content, Character Length, Word Count and Percentage of Density for a single key phrase.

Features available following "full version" upgrade:
Lookup 5 different key phrases per URL. Display of HTTP Status Code, Web Server Type, and the "Body" word count.

App requires an Internet Connection to work.
This app is no longer available to download.