German Grid Ref Worker mobile app
Deutsche Grid Ref Arbeiter (iPhone App)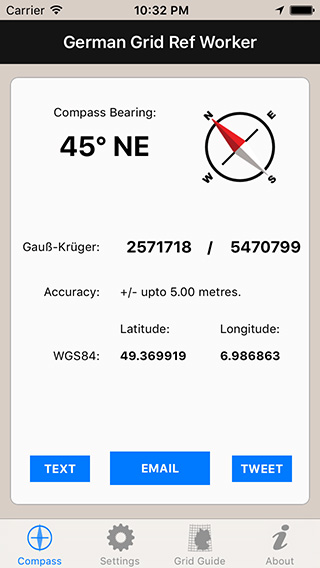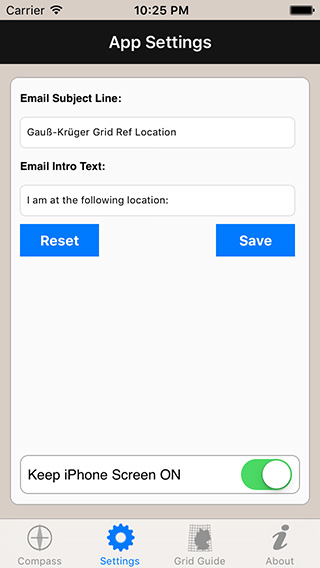 An app specifically engineered for Professional use in Germany. Known natively as "Deutsche Grid Ref Arbeiter".
Share accurate Gauß-Krüger-Koordinatensystem location data, via Email, iMessage (or SMS), and via Twitter.
Professional feature set...
Accurate Gauß-Krüger Grid Reference Data.
Email Customisation: Save your own email Subject and Header, for quick and easy emailing.
Attach a location photo to your emails, from the Camera or Photo Library.
This app is no longer available to download.
Still Available - Grid Ref GK - for general use.