CMS Detect mobile app
CMS Detection App for iPhone, iPad, Android, WP8 Smartphones and Tablets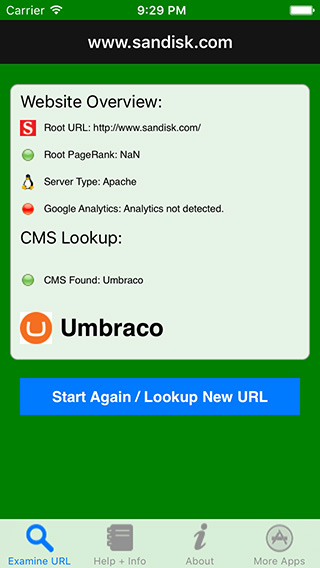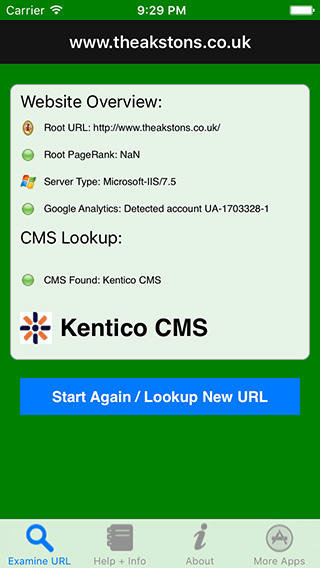 CMS Detect was developed as a follow-on App, after Website SEO Checks.
One of the most commonly asked questions in Search Engine Optimisation, when examining a website, is "Which Content Management System is this site running on" ?
CMS Detect attempts to answer that question.
Simply enter a URL, to find out...

The CMS Type, e.g. Joomla!
The Server Type, e.g. IIS 7.5 or Apache
Google PageRank (of the website root page)
Whether the website has Google Analytics installed
The App detects the following CMS systems...

Drupal
Joomla!
Kentico CMS
Magento
Plone
SilverStripe
Silkmoth Wirenet
Sitecore
Sitefinity
Umbraco
WordPress
Zope
The iOS version is a Universal App, compatible with iPhone and iPad.
The Android version is fully compatible with all Android Devices.
Now in the Windows Phone store too, for WP8 and WP8.1, or later.
Now a free app, supported by mobile ads.
This app is no longer available to download.