IT Support in Macclesfield
Help with Information Technology in the Macclesfield area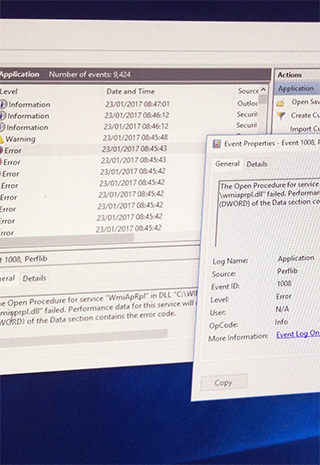 "You know about computers, don't you"
.. a phrase I often have delivered to me.
Throughout my career as a software developer, I have had varying degrees of involvement in IT Support, Computer Setup, and Troubleshooting.
This has covered server and client setups, Office 365, networking, the cloud, software support, hardware support, and error fixing.
I am knowledgeable when it comes to macOS, Windows Server, IIS, SQL Server and development environment configuration.
This extends to on-premises solutions, and the provision / setup of web hosting and cloud solutions.
Cloud Platforms I have experience with: AWS, Microsoft Azure and the Google Cloud Platform.
My knowledge of broadband internet offerings is also vast.
I am always happy to talk to you about your IT and Infrastructure Issues.. and if I cannot help, then I have a partner IT Consultant in the Macclesfield who can.
Please do get in touch to discuss.